Three MICHELIN stars for Arnaud Donckele at Plénitude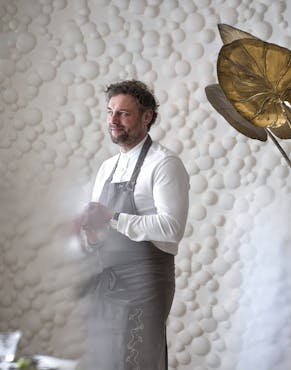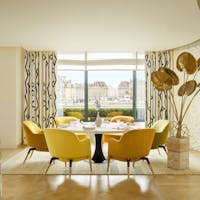 The MICHELIN Guide awards Chef Arnaud Donckele with three stars at Plénitude, the gastronomic restaurant of Cheval Blanc Paris.
With its 26 seats facing the Seine, on the first floor of Cheval Blanc Paris, the gastronomic restaurant Plénitude is an intimate place. Arnaud wears a Chef's apron as a 'saucier-parfumeur' to create his sauces, the backbone of his Parisian cuisine. He works like a master perfumer, considering every note in these elixir-like sauces, which normally play supporting roles, but here at Plénitude, they take centre stage. Arnaud Donckele has spent more than three years developing the restaurant's cuisine, creating a technique with infinite possibilities. His approach is built on the connection with his producers and with his teams who fulfil the potential of his vision. That vision represents his overriding desire to bring his customers on an emotional journey of discovery, opening the doors to a poetic cuisine made with heart and honesty. Arnaud Donckele thinks of the offerings at Plénitude as sincere and joyful fare. He shows his mastery without ever showing off.
The Cheval Blanc teams are very proud and thank the MICHELIN Guide for this honour which recognises the creativity and poetry of the Chef.
Discover