Wellness & Relaxation
At the bustling heart of the city, halt, breathe and unwind in the hushed cocoon of the spa. For a moment or for a day. Surrender to bright joy, pure bliss and sensory pleasure. Indulge in a realm of beauty in complete confidence and serenity.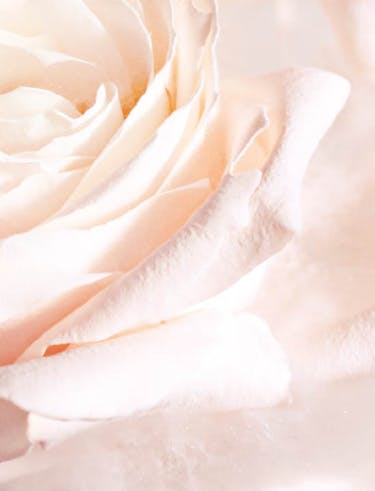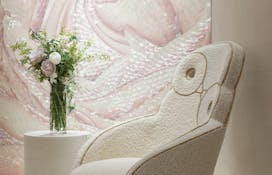 A union of passions and emotions, committed to providing the most intimate and the most inspiringly beautiful experience of genuine well-being. Where savoir-faire heightens expertise, and where dreams always inspire reality. Today, the union between these two exceptional Maisons gives rise to the Dior Spa Cheval Blanc with one promise: happiness in the heart of Paris. The Dior Spa Cheval Blanc is open every day from 10 am to 10 pm and on request from 8 am to 10 am.
Discover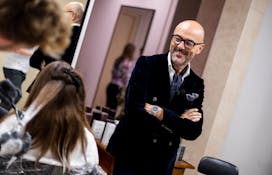 With the elegance of relaxed waves and the confidence of golden highlights, hair artist Rossano Ferretti reveals each guest's true self in the intimate setting of his salon. The Rossano Ferretti Salon is open from Tuesday to Saturday, from 10 am to 8 pm, and on appointment only on Sundays and Mondays.
Discover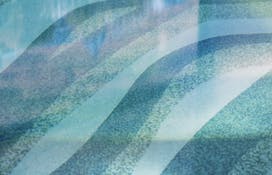 Away from the hustle and bustle of Paris, the curved infinity pool with its artisan mosaics handcrafted by Michael Mayer reveals a calm retreat at the heart of the city. Swim lengths to the flow of the shimmering reflections, or gently let yourself go, free your mind and experience a true delight for the senses. A poetic invitation to escape. The swimming pool is open every day from 6.30 am to 10 pm for Cheval Blanc Paris guests.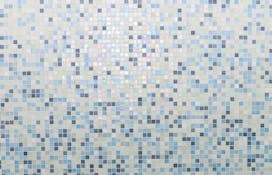 Specially reserved for Cheval Blanc Paris guests, a haven of tranquillity, well-being and exquisite pleasure beckons: the restorative heat of the sauna, the curved marble of the hammam, the invigorating snow shower. Dedicated to relaxation of body and mind, these areas are open every day from 6.30 am to 10 pm for Cheval Blanc Paris guests.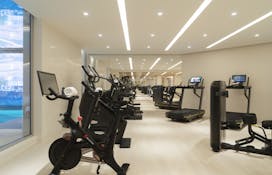 Higher, further, faster. Facing the swimming pool, the Fitness Studio welcomes the body positive and lovers of exercise in search of holistic fulfilment at any time of day. The Fitness Studio is accessible 24/7 for Cheval Blanc Paris guests.
Discover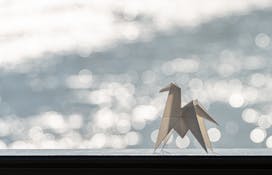 The Dior Spa Cheval Blanc designs invitation-only events in time with the seasons, Dior fashion shows and collaborations with well-known experts. A glamorous transformation for a special occasion, an exclusive olfactory experience with a perfumer, a well-being and beauty rendez-vous with a professional makeup artist or personal coach… The Spa Ambassadeurs deploy a trove of imagination to spark a feeling of pure magic upon each visit.
An invitation to indulge in Cheval Blanc's iconic Art de Recevoir - the art of welcoming.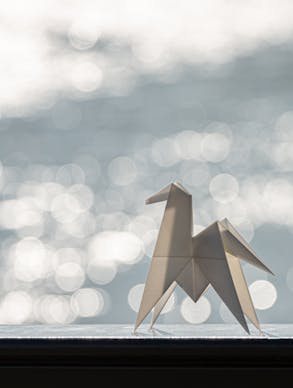 Bountiful kind thoughts are sprinkled throughout every stay. With an exceptionally personalised and caring approach, service is tailored according to each wish. The Maison's specially trained Alchemists weave dreams full of surprise and delight for true moments of repose.
Glimpses of Paris
@ChevalBlancParis