Fitness & Yoga
Higher, further, faster. Facing the swimming pool, the Fitness Studio welcomes the body positive and lovers of exercise in search of holistic fulfilment at any time of day.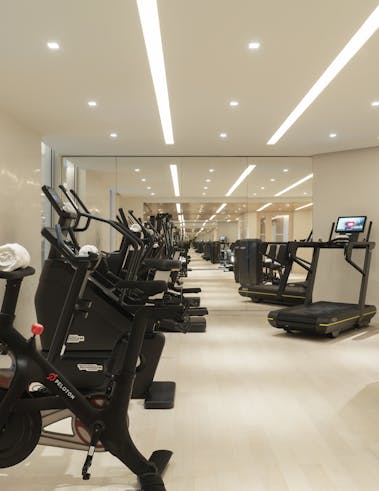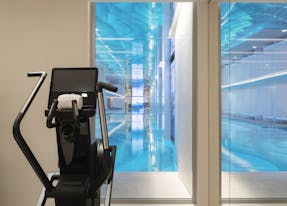 Fitness Studio
The Fitness Studio boasts avant-garde Technogym equipment, the very latest Peloton and Rogue bikes, as well as a personal app to design tailor-made long-term workout programmes, under the watchful eye of Cheval Blanc Paris personal trainers.
The Fitness Studio is accessible 24/7 for Cheval Blanc Paris guests.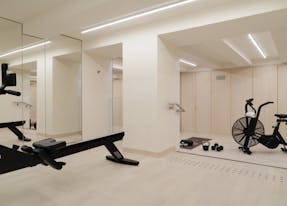 Personal Training
A discreet personal training suite has been designed to meet all requirements – cardio, boxing, cross training, yoga… the possibilities are endless. With workouts in front of the mirror, training sessions can even be shown on a big screen for a more immersive experience.
Our personal trainers are on hand to help and advise Cheval Blanc Paris guests every day from 7 am to 10 pm, with private sessions available on appointment at spa.paris@chevalblanc.com.
Glimpses of Paris
@ChevalBlancParis