Maxime Frédéric, flying to delicacy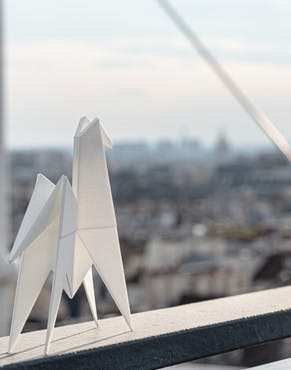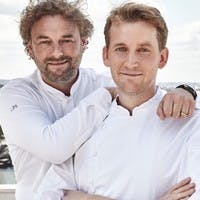 At Cheval Blanc Paris, facing the Seine, the epitome of taste takes on a new dimension with Maxime Frédéric's arrival as Pastry Chef.
With Chef Arnaud Donckele, the two artists play in harmony, composing creations sublimated by poems that blend perfectly. Passionate about food presentation and deeply attached to their roots, their sincerity reflects through seasonal compositions blooming in a gourmet symphony. From their desire to create desserts inspired by the terroir and local producers, a friendship and affective complicity are born.
Grandson of a dairy farmer, Maxime Frédéric deploys high flying delicacies from breakfast to dinner, as well as goûter, always in the spirit of his Norman heritage. Continually enhancing new gourmet and aerial sensations, his plates exquisitely orchestrate a perfect balance of emotions.
Hand in hand, the culinary history of Cheval Blanc Paris is written by a pair of two.
Discover
A competition at the summit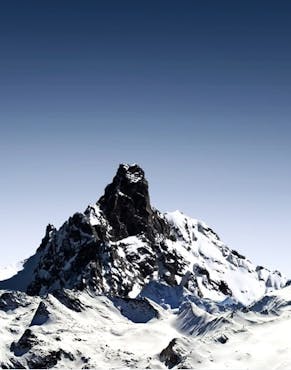 On March 4th, the watchmaking manufacture Hublot, the French ski school and the Alpine Maison unite for the 11th edition of the Hublot slalom and cocktail. A harmony in two parts renewed again this season, for a magical event on the snowy mountains of Courchevel.
In the afternoon, in the heart of La Croisette, a competition at the summit begins. The participants, accompanied by their instructor, take down the slopes in duos with a single objective: to win.
As the sun sets beyond the mountains, a glittering evening glimmers on the horizon. The elegant cocktail party at Le Bar begins and the creations of the watchmaking Maison are showcased during a festive event sprinkled with surprises.
Discover