Cheval Blanc St-Barth welcomes Maxime Frédéric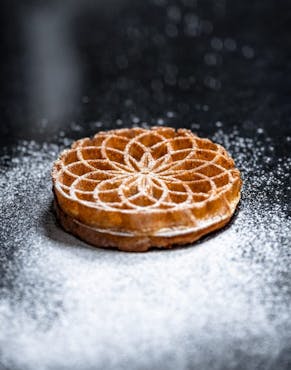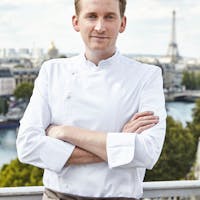 From November 8th to November 11th, Cheval Blanc St-Barth invites you to come and discover an exclusive culinary adventure.
For the St-Barth Gourmet Festival, Maxime Frédéric and Jean Imbert join forces to offer you a unique gastronomic experience at La Case.
Do not miss the opportunity to sample some exceptional dishes over a gourmet morning or dinner in an enchanted location!
Our Ambassadeurs remains at your disposal for all information and bookings : lacase.stbarth@chevalblanc.com
Discover the menus: start your day with gourmet pastries, then enjoy a dinner of delicious local dishes and sweet delights at La Case.
Discover
Cheval Blanc Courchevel will reopen on 8 December 2023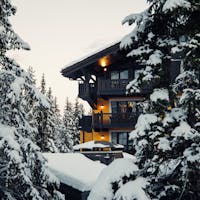 Temperatures are cooling, summits are whitening, winter is almost upon us at Le Jardin Alpin. A few more weeks and the traditional effervescence of the ski resort will warm the days of our Alpine Maison.
La Maison will reopen on December 8, lulled by a poetic waltz of sparkling snowflakes. The slopes will take shape beneath the skiers' footsteps, and the warm atmosphere of our cosy cocoon will take care of your first sporting thrills of the day.
For the new season, Le Restaurant de Cheval Blanc Courchevel is evolving. Chef Alléno now names it the Grill Alpin and designs his new menu around embers, fire, and the grill. Accompanied by the restaurant's new Executive Chef, Chef Dutel, flavours will be exalted, punctuated by precise and lively cooking.
Our Guerlain Beauty Experts are crafting a new collection of exclusive treatments for Le Spa Cheval Blanc. Among the many surprises, l'Hydrafacial signé Guerlain will be introduced to Courchevel for the very first time - a promise of an enchanting experience.
We look forward to seeing you for a season filled with poetry. Our Ambassadeurs are at your disposal by email at info.courchevel@chevalblanc.com or by phone on +33 (0)4 79 00 50 50.
Discover