A new experience to discover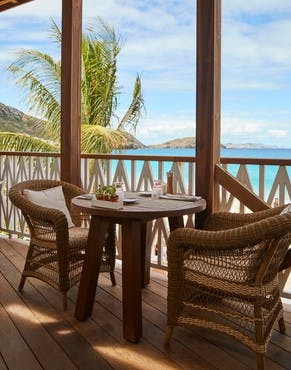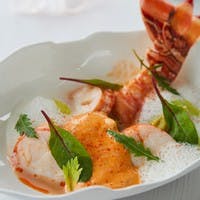 Discover our La Case de L'Isle restaurant in a new décor designed by Jacques Grange.
Inspired by the Riviera flavours, Chef Yann Vinsot have created a menu rhythmed by Italian notes at lunch and Provençal flavours in the evening. Seasons are respected and produces from organic farming are privileged.
Enjoy unforgettable moments for lunch, such as a delightful picnic composed of fresh crunchy vegetables, drief beef Bresaola from Punta d'Anca or some bruschetta toasted over an open fire.
At nightfall, a scent of French Riviera suddenly perfumes La Case de L'Isle for a new voyage. Discover a tailor-made experience where the Maître d'Hôtel will concoct you a menu according to your wishes and curiosities. Pumpkin Marmelade and Tangerine, egg cooked at low temperature with Pecorino cheese cream, lobster medallions poached, purple artichokes and other delicious dishes will marvel you.
Discover