In the heart of Paris
Under the Pont-Neuf flows the Seine. In the heart of the City of Light, a few steps away from the Louvre and the Marais, in front of the Left Bank, rises Cheval Blanc Paris with majesty.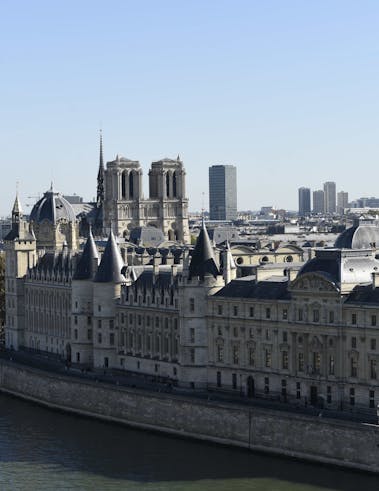 A curated extract
Genuine. Living. Bustling. The Paris of Parisians awakens in the heart of the city.
From one page of history to the next, from Notre-Dame to the Louvre. From the lively alleys of the Marais to the unmissable "bouquinistes", traditional outdoor booksellers along the banks of the Seine. Facing the Left Bank and the legendary addresses of Saint-Germain-des-Prés. Cheval Blanc Paris invites to an authentic Parisian journey.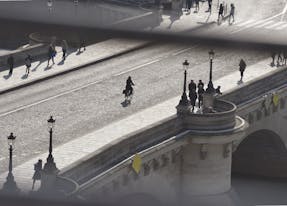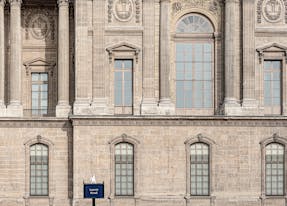 A few steps only from the Louvre
A five-minute walk away from the Louvre Museum, from its classic colonnades to the famous glass pyramid by Ieoh Ming Pei, Cheval Blanc Paris invites to discover the iconic collections of the former royal palace.
From ancient Egyptian, Greek and Roman civilisations to the most renowned Western masterpieces, each visit reveals a new facet, a new vision, a new spirit.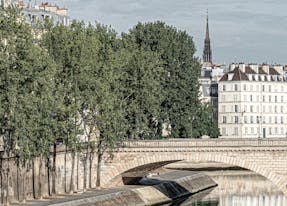 Facing the Île de la Cité
From the balconies, the Île de la Cité appears. Grand, radiant.
A few steps away, the Conciergerie emerges majestically, the Place Dauphine invites strollers to a bucolic halt under the shade of chestnut trees, the Notre-Dame cathedral tells the story of Paris.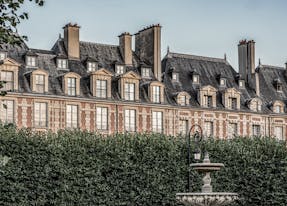 Across the Marais
Confidential workshops and designer boutiques, bustling restaurants and sparkling bars, tiny verdant squares and majestic mansions carved in white and ochre stone... The cobbled lanes of the Marais conceal a myriad of hidden doors, romantic nooks and crannies, festive rendez-vous. An immersion into the heart of Parisian history.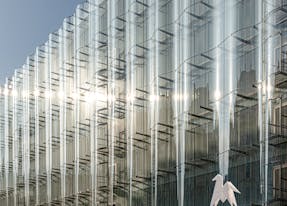 La Samaritaine Paris Pont-Neuf
Facing Rivoli Street, La Samaritaine writes a new chapter in the history of the famous department store. A bold history, deeply rooted in modernity. A department store open on the neighbourhood and the city, where fashion, lifestyle and gastronomy embody the famous Parisian casual chic. An effervescent address that reflects the spirit and magic of the capital. A must-see destination for travellers, an unmissable rendez-vous for Parisians.
Glimpses of Paris
@ChevalBlancParis