Cheval Blanc Paris x Patou
For its Ambassadeurs' wardrobes, Cheval Blanc Paris selected Patou and its young Artistic Director Guillaume Henry, to reflect the two Maisons' overlapping destinies. Heritage meets modernity in a Couture collection designed by Guillaume Henry in Cheval Blanc Paris's contemporary spirit. Parisian elegance, the excellence of savoir-faire and gleaming innovation.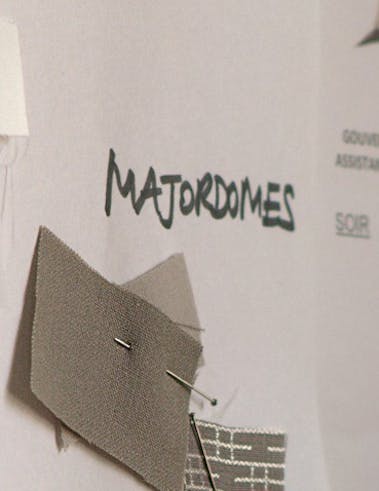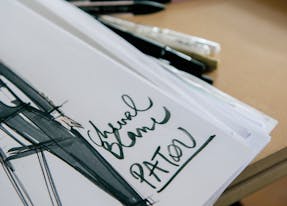 Patou and Cheval Blanc Paris, Overlapping Destinies
A few years after the Samaritaine was built, Jean Patou, renowned as the most elegant man in Europe, created his eponymous brand. Inspired by Art Deco and elegance à la française, Guillaume Henry and Cheval Blanc Paris share a passion for reviving their heritage.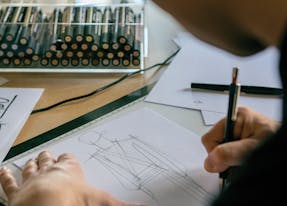 Perfection for Every Silhouette
For the opening of its Parisian Maison, Cheval Blanc pays particular attention to the choice of clothing for its Ambassadeurs. The watchwords here are exquisitely elegant comfort. At the heart of the world's Fashion capital, Guillaume Henry embraces the challenge of enhancing every silhouette with Couture creations and sophisticated details. The stunning fabrics produce an impeccable drape. The ingenuity and refinement of a detachable collar, typical of the Art Deco period, customises the look, from day-to-night. Every fabric, every accessory, has been selected with the utmost care.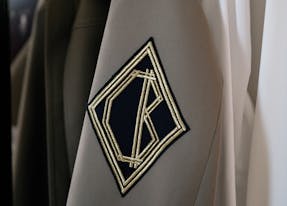 À la française
The iconic Art Deco parquet de glace pattern is repeated across every detail. Cuff links, piqué fabric waistcoats and refashioned white collars were all exclusively developed for Cheval Blanc Paris in close collaboration with talented French artisans. Introduced by Jean Patou in the last century, monograms also hold a special place in the Cheval Blanc Paris collection, as an affirmation of a truly distinct identity.
Glimpses of Paris
@ChevalBlancParis