Rossano Ferretti Salon
With the elegance of relaxed waves and the confidence of golden highlights, hair artist Rossano Ferretti reveals each guest's true self in the intimate setting of his salon.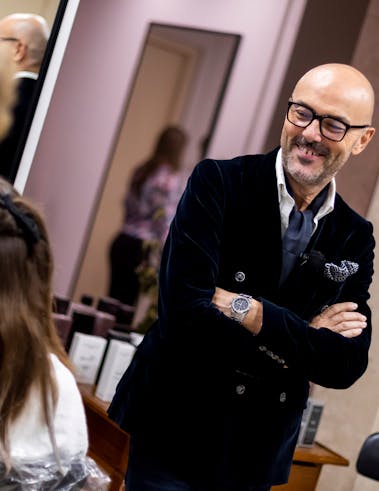 Contemporary Elegance
Italian-born Rossano Ferretti takes up residence at the Cheval Blanc Paris hair salon — an intimate boudoir at the heart of a haven of well-being. Mentored by the inspirational Rossano Ferretti, his loyal Parisian teams cut, sculpt, shape and make each hairstyle gleam according to the guest's characteristics, needs and desires. With the greatest care, they perform the « invisible cut », allowing true inner beauty to shine through — his signature technique, exuding contemporary casual elegance, with a difference.
The Rossano Ferretti Salon is open every day, from 10 am to 8 pm.
For any request, our Spa Ambassadeurs are at your entire disposal at + 33 (0)1 79 35 50 55.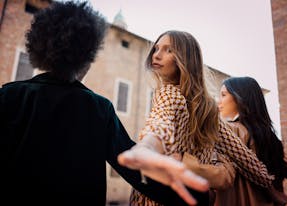 Mirror, Mirror
Hints of copper and ash highlight and enhance the hair. Framed with an impish fringe, revealed thanks to a sleek ponytail, the face comes to life with a snappy, twinkling, radiant je-ne-sais-quoi. With colours and extensions, the Rossano Ferretti spirit plays with styles, bringing a breath of fresh air and spontaneity to each person.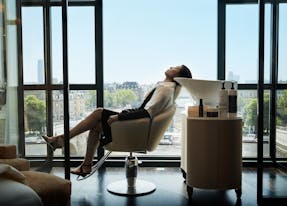 From the Comfort of your own Room
For special events, or for the sheer luxury of admiring Paris down below, Rossano Ferretti's team transform your room into an intimate boudoir for a moment of beauty and relaxation.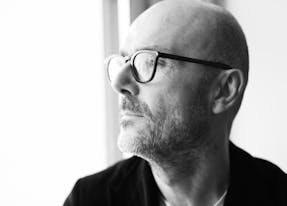 Made in Italy
With his grandfather a barber and his mother a hairdresser in a small village in Northern Italy, Rossano grew up in a world where passion for hair was passed on from generation to generation. When the time came for him to leave home, he discovered architecture and design, before travelling around the world to enhance his understanding of hair and to develop new techniques. Today, beyond specialist expertise, he is committed to imparting his intuitive and emotional sensitivity to his teams.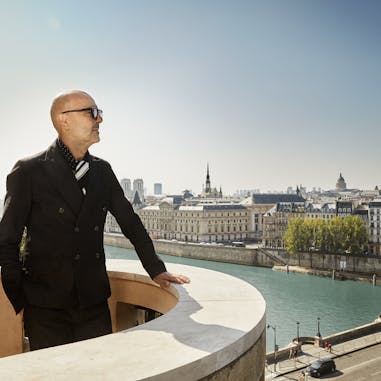 Glimpses of Paris
@ChevalBlancParis