Le Jardin de Cheval Blanc Paris
A lush green haven overlooking the Seine with breathtaking views of the City of Light.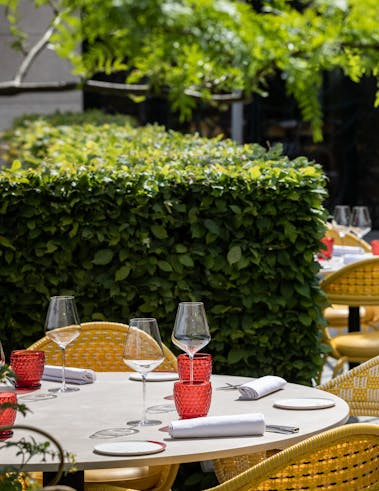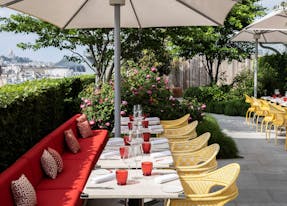 A destination in its own right
Time stands still on this 650 square-meter perched terrace. As far as the eye can see: here is Notre-Dame-de-Paris cathedral, further off are the Eiffel Tower and the Sacré-Cœur… This enchanting garden lends a bucolic air, trimmed with greenery, flowers, herb garden, tomato vines and strawberry plants.
A spirited decor that blends into the gastronomic experience.
Le Jardin is open from Wednesday to Sunday, from 12pm until midnight.
Reservations by email at letout.paris@chevalblanc.com or by phone at +33 1 79 35 50 22
An ode to freshness
Freshness and refinement are on the menu. Green Zebra, Pineapple, Black Krim, Olivette, Roma…heirloom tomato varieties that have inspire creative recipes imagined by the Chefs. Strawberries, too, make an appearance on the dessert menu with exquisitely light treats created by Pastry Chef Maxime Frédéric.
Like the promises blue skies, sunshine and happiness in the heart of Paris.
Glimpses of Paris
@ChevalBlancParis