Le Carrousel
Once upon a time in the kingdom of Le Carrousel, a playful cocoon staged by passionate sailor Maud Fontenoy...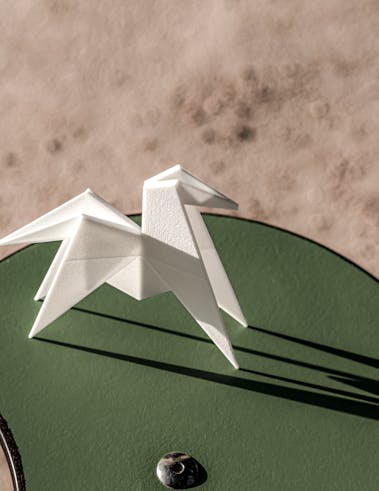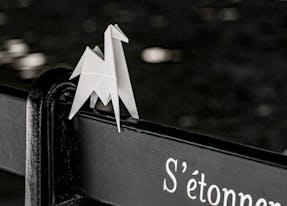 Le Carrousel
A fun, playful kingdom waiting to be discovered, this enchanted world was dreamt up by sailor Maud Fontenoy especially for the Maison's youngest guests. Le Carrousel sets the stage for children to discover the wonders of nature, and for budding explorers to set off on authentic Parisian adventures under the watchful eye of dedicated Ambassadeurs.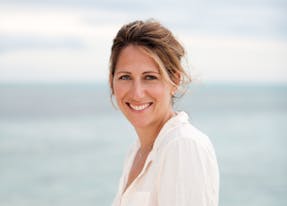 Set Sail, Cabin Boys and Girls!
A passionate sailor, a mother of four children and a woman with real drive, Maud Fontenoy sets out a fantastically colourful world that echoes the natural environment around us. Immersive experiences and ecological workshops invite children to explore our little planet and its mysteries, in a fun and educational atmosphere.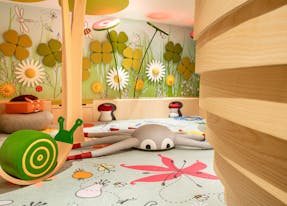 The Little Bees' Room
Soft, bright and inviting, this beehive-like cocoon unveils a peaceful and stimulating setting for children from 4 to 7 years old, for wonderful daydreams and magical creativity whilst cared for by our attentive Ambassadrices. This educational beehive takes a fun approach to imparting the importance of pollinators. Here, children learn all about the secret life of bees by becoming one. Floor to ceiling immersion inside a honeycombed setting where children can play like little bees beneath a weather-themed interactive ceiling. A dreamlike world, with a harmonious blend of fun play and instructive discovery.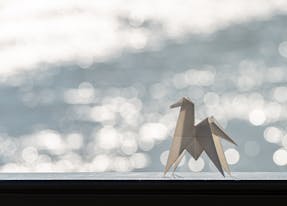 Dive 20,000 Leagues Under the Sea
An incredible underwater gateway, lit in gentle blue hues, with an interactive atmosphere – total immersion in a magical oceanic world. Dedicated to children aged 8 to 12, this astonishing space captures the vastness of the aquatic world and invites children to discover the sea's unexplored depths through a virtual reality movie. A fascinating porthole fish tank shelters the mascots of Le Carrousel, two young and mischievious axolotls. Like fish swimming through the water, children will take home fantastic memories of their adventures…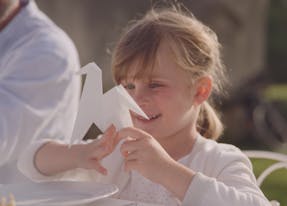 A World of Imagination with Le Carrousel
Relish in precious family time from the comfort of your own room thanks to Le Carrousel: fun and informative games, as well as a range of activities for your little sailors with Paris laid out at their feet: fishing game, exclusive puzzles, a treasure hunt… Infinite possibilities, fantastic memories.
Picture Postcard Smiles
The Maison's Alchemists dream up an endless range of activities and experiences so all ages can get together for an unforgettable time. Treasure hunts, guided tours, introductory workshops, the Maison unveils a multitude of extraordinary experiences designed for families as they wander through Paris.
Special Celebrations
The magic of Christmas and New Year, the frenzied anticipation of birthdays, the flower-strewn arrival of spring, Le Carrousel celebrates every occasion. Just when one set of decorations is taken down, another goes up, creating one fantastic world after another. Smiles, laughter and unforgettable memories sparkling on sweet little faces.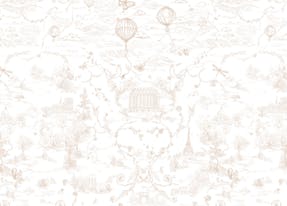 Sweet Joys
Cheval Blanc Paris has come together with the Maison Christian Dior to design a charming collection of elegant baby bedding and gifts. Soft dragonflies, joyful butterflies and cheeky little squirrels playing hide-and-seek with Paris' iconic monuments, on bespoke Toile de Jouy fabric by Dior, especially for Cheval Blanc Paris.
Glimpses of Paris
@ChevalBlancParis