Friends and families as one
To the friends that turned into family, to the dreams that turned into reality. The secret streets, majestic avenues and countryside escapes are calling...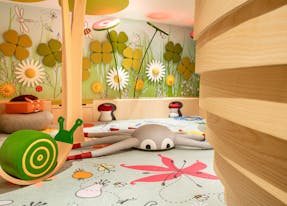 Le Carrousel
An enchanted kingdom to explore, a world of softness specially imagined for the little guests of the Maison. Le Carrousel stages discoveries of the wonders of Nature and Parisian odysseys for budding adventurers, under the watchful eye of our dedicated Ambassadeurs.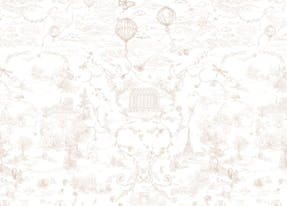 Sweet Moments of Joy
For the very little ones, Cheval Blanc Paris collaborated with Maison Christian Dior to imagine a poetic linen and gifts collection. Tender dragonflies, cheerful butterflies and mischievous squirrels play hide-and-seek with the iconic monuments of Paris, on this toile de Jouy specially reinterpreted by Dior for Cheval Blanc Paris.
Postcard-worthy Smiles
The Maison's Alchemists are always on-hand to design memorable experiences to gather the young and young-at-heart. Treasure hunts, guided tours, discovery workshops, the Maison unveils a myriad of thrilling experiences conceived for families rambling around Paris.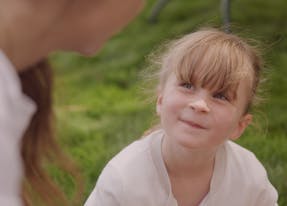 Little Sailors
Overlooking Paris and the river Seine, at the heart of your very own winter garden, enjoy precious family time aboard a play boat custom-designed for your little sailors. Surprise and wonder are the magic words that make this moment sparkle. Set sail and smile with the Seine beneath you.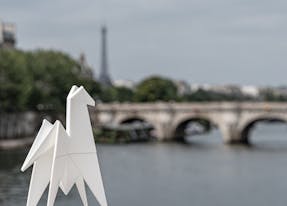 We're Going on a Treasure Hunt
With your band of loyal questers and armed with a map of Paris' historic centre, let your imagination soar and solve the mysteries of the City of Light. Set off to discover the area around Cheval Blanc Paris, its monuments and its secrets, thanks to specially crafted clues set by our ingenious Ambassadeurs. At the end of the hunt, a delicious treasure awaits to sweeten our budding detectives' palates.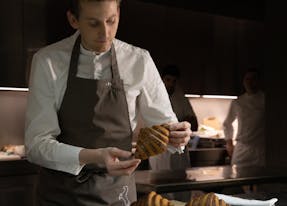 Gourmet Exploration
Become guests of honour of Pastry Chef Maxime Frédéric at the Cheval Blanc Paris afternoon goûter. Step inside the kitchen to discover the behind-the-scenes creative magic: inhale the comforting aroma of an oven-fresh brioche and admire the perfection of pastries elevated into works of art. Cheval Blanc Paris' Pastry Chef and his team invite you to share their finest gourmet secrets before treating you to a signature Maison pastry when you leave, to continue your journey of discovery once at home.
Glimpses of Paris
@ChevalBlancParis