From Paris, with love
Stroll along the banks of the river Seine, get lost in the narrow streets of the Marais, revel in the Parisian way of life, swing to the rhythm of the effervescent atmosphere, embrace the city with your eyes.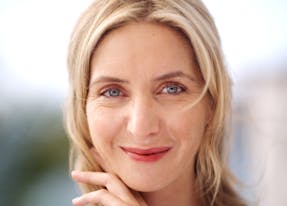 Hand in Hand
Parisian idle, romantic riddles. Paris invites to reverie, Paris invites to romance, Paris invites to magic. The Maison's Alchemists present a series of one-of-a-kind experiences and moments to cherish with a loved one.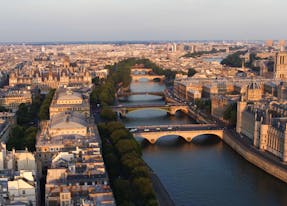 Carpe Diem
Gazing at the city, embracing the sunset sparkling on the river Seine. The cocoon of the rooms shelters bonding moments, hushed secrets and promises, cosy awakenings and dinners for two on the first balcony, overlooking the Parisian scenery.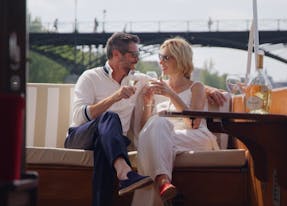 An Escapade on the River Seine
Shimmering, twinkling. The City of Light truly comes alive when the sun goes down. Sip a sparkling cocktail, relish a delicious savoury canapé prepared by our Chefs and enjoy the intimacy of the moment. A blazing sunset sky meets the lights of Paris by night. Time stands still, capturing the unforgettable memory of a cruise along the stunning river Seine. Forever.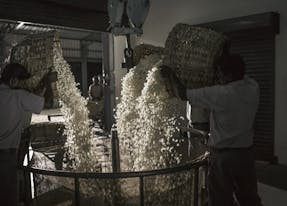 The Finest Perfume
Drift away on a wave of fragrance at the heart of the legendary Dior Parfums boutique, Rue de la Verrerie, where a truly singular souvenir of your Parisian getaway awaits. Together with one of Dior's experts, capture your personality or embody your romance by creating your own bespoke perfume. An evocative fragrance to share just between the two of you, a memory of the here and now. Timeless and original.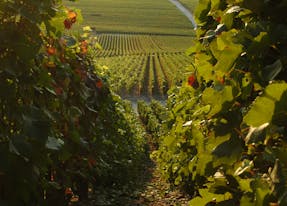 Fly Away to the Champagne Region
Step aboard your private helicopter to discover the Champagne region's best-kept secrets for a day. Excellence and savoir-faire are showcased during a Dom Pérignon tasting session led by the finest connoisseurs, in the heart of this renowned vineyard estate.
Upon your return to the Maison, after a majestic flight over the vines, Cheval Blanc Paris' wine cellar opens its doors, revealing the fascinating woodgrain that forms the backdrop to verticals of priceless vintages. A wine-making prelude to a top flight dinner at the gastronomic restaurant orchestrated by Chef Arnaud Donckele.
Glimpses of Paris
@ChevalBlancParis