Wellness & Relaxation
At the edge of the village roar, Cheval Blanc St-Tropez harbours a singular sense to revive, relax, rejuvenate. It's the golden hour, all the hours.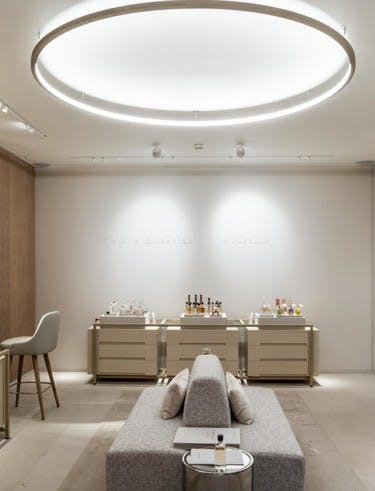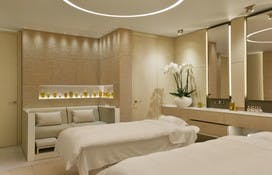 Face and body rituals harnessing the radiance of the Mediterranean sun, the perfume of the pine trees and the breeze of the sea. Float away on cloud 9, signed Guerlain. The Cheval Blanc Spa is open daily: 9:30 am - 8:00 pm
Explore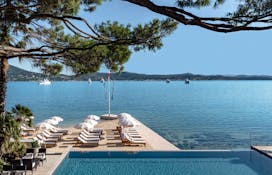 Holiday blues, redefined. Diving, sunning, floating, lounging like every day is a holiday.
Explore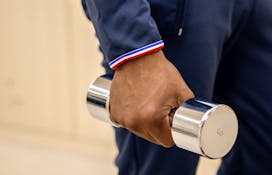 Run further, lift harder, stretch deeper, balance longer. The indoor and outdoor fitness area features Technogym equipment and the attentive services of coaches for a dynamic stopover in the Mediterranean. The fitness area is open daily 24/7.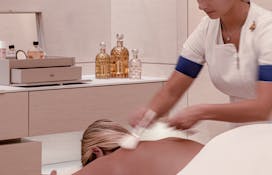 Cheval Blanc St-Tropez imagines tailor-made cures to resynchronise and rejuvenate. Whether dedicated to beauty, sport or inner well-being, these holistic programmes, combined with the expert rituals of Guerlain, make the Cheval Blanc Spa a sanctuary for relaxation, pleasure and well-being.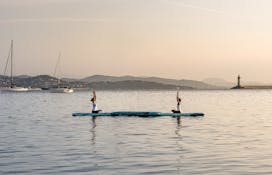 To unwind, to regenerate, to reconnect with yourself, nest away from the Tropezian hustle and bustle. Every Tuesday morning, Paddle Yoga sessions are held in front of the Maison beach. Every Friday morning, group lessons of Hrim Yoga are also organised. Upon reservation by email at spa.sttropez@chevalblanc.com or by phone at + 33 (0)4 94 55 91 55. The Secret Garden welcomes Hatha Yoga individual courses upon reservation.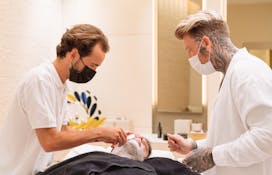 This season, the union of the quintessence of Guerlain products and the expertise of Kevin Boon's savoir-faire blends together at Cheval Blanc St-Tropez to serve the beauty of gentlemen.
Explore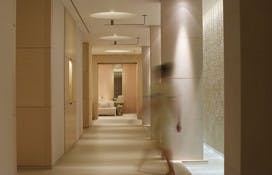 Blonde rays, beach waves, tousled perfection. The effortless art of Saint-Tropez living in hair styling moments. The Studio Coiffure is open daily: 9:30 am - 8:00 pm
An invitation to indulge in Cheval Blanc's iconic Art de Recevoir - the art of welcoming.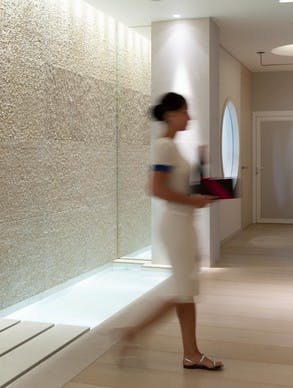 Bountiful kind thoughts are sprinkled throughout every stay. With an exceptionally personalised and caring approach, service is tailored according to each wish.
The Maison's specially trained Alchemists weave dreams full of surprise and delight for true moments of repose.
Glimpses of St-Tropez
@ChevalBlancStTropez