La Vague d'Or
With three MICHELIN stars, five toques and a 19/20 rating by Gault & Millau, La Vague d'Or invites guests on a magical journey between land and sea when the night falls. During the summer season, La Vague d'Or is open every evening, except on Wednesdays.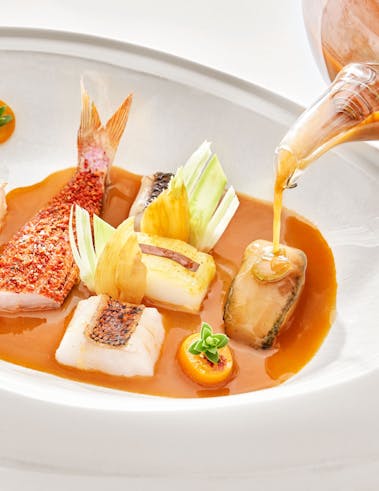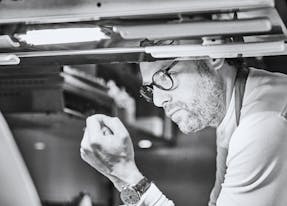 The golden glow of Provence
In the evening, La Vague d'Or invites curious diners to a nightly symphony featuring the flavours of Provence. A master alchemist of textures and taste, Chef Arnaud Donckele presides over the orchestra of Chefs and service Ambassadeurs.
La Vague d'Or is open every evening from 7:30 pm to 9:30 pm, except on Wednesdays.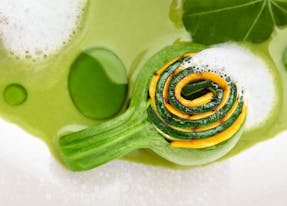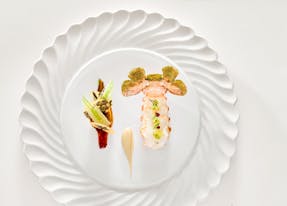 Tales of the Riviera
Chef Arnaud Donckele presents the secrets of Provence and its tradition through a collection of curated menus.
From "Run Away Together", celebrating timeless classics, to "Epicurean Adventure", indulging the most gourmand palates, La Vague d'Or celebrates the emotions of the nourishing landscape and the history of the region.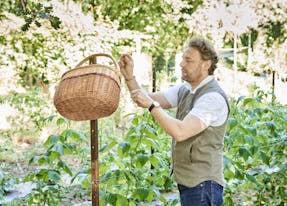 A farmer's touch, an artist's imagination
Arnaud's cuisine is a rustic journey through the Mediterranean, celebrating the deeply rooted traditions of the region, and continuing a daily quest for innovation.
Subtle, bold and always a reminder of the sun, Arnaud allows the ingredients and savoir-faire of every artisan to shine.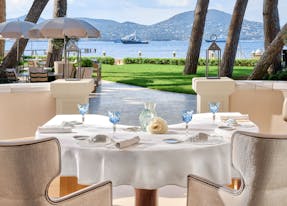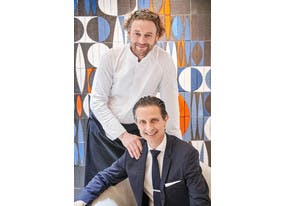 Service through emotion
Food & Beverage Manager Thierry Di Tullio sets the stage for Arnaud's storytelling. An elegant team, moving effortlessly - with grace, warmth and a cheeky twinkle in the eye.
With genuine care, a keen attention to detail and a devotion to the tradition of the Riviera - the culinary Ambassadeurs of La Vague d'Or present a new art of emotion, signed Cheval Blanc.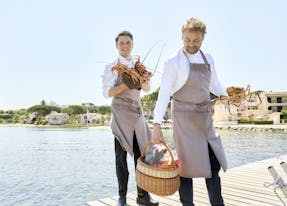 From field to table, hand in hand
The veins of a dish, the heart of flavour. Nothing is forgotten, everything is celebrated. The Mediterranean nourishes Arnaud's ingredients with the sun, and the love of the farmers gives that little extra spark.
From German herb gardener Bodo, to master grower Yann Ménard, to our fishermen blessed with the luck of the sea - La Vague d'Or celebrates the jewels of the land and those that provide for us.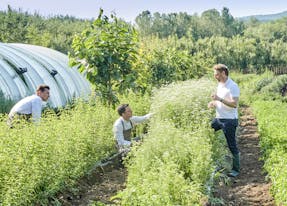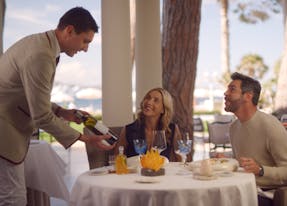 Harmony of the flavours
Marriage creates the best. At La Vague d'Or, each plate is introduced with an exceptional vintage or a treasure of the local terroir, on the recommendations of our passionnate Ambassadeurs, for an exalted journey through senses.
The Art de Recevoir also invites to embark on new gustatory emotions, lulled by tales of the Riviera and beyond.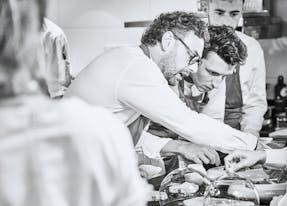 A family of one
Every day, Chef Arnaud and his team of 34 cooks surprise the palate and delight the gastronomically curious while Thierry conducts a philharmonic of Mediterranean fairy-tales in the dining room.
The warmth of the Côte d'Azur sun shines within this Art de Recevoir amongst Ambassadeurs - the same shared with guests.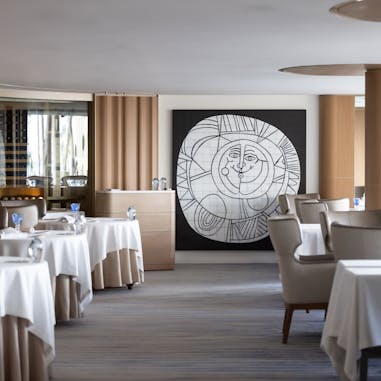 Glimpses of St-Tropez
@ChevalBlancStTropez