Riviera Night - Blue Lobster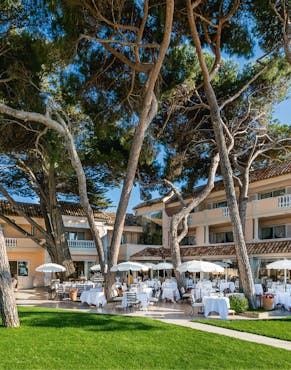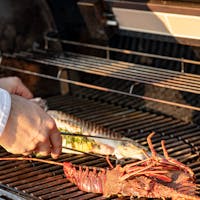 On the 1st of June, blue lobster will be celebrated on a Riviera Night that will feel like an escape to the sea.
Let yourself be tempted by the menu specially created for the occasion by Chef Augustin de Margerie.
Starters
The Elbows, Vegetable Pearls Flavoured with a Broth of Fully Ripened Tomatoes
The Claws Grilled in the Fireplace, Vierge Sauce with Vegetables from Var and an Oil from the Shells
Lobster Cappelletti, Spring Vegetables Stew, Broth of the Pods
Main Course
Lobster Tail Grilled in the Fireplace and Smoked with Vine Shoots, Stuffed Courgette Flower, Coral Sabayon
Garden of Sweets
Rendez-vous at Cheval Blanc St-Tropez on June 1st.
Discover