Reopening on May 12, 2022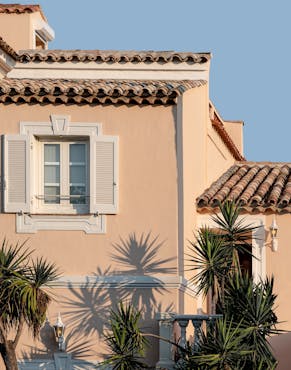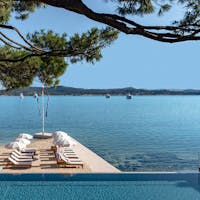 Under the radiant Mediterranean sun, at the gentle rhythm of the lapping waves, our Tropezian Maison awakens.
Only a few steps away from the sparkling village of Saint-Tropez, Cheval Blanc St-Tropez is a cocoon of serenity feet in the sand.
This summer, the Spa unveils its new in and out gym. With its resident coach, outdoor sports and activities, and Signature Cures, the Spa is a destination where wellness and bliss meet.
Facing the sea, under the shade of hundred-years-old pines, the Riviera Nights reveal the very essence of Provence in a relaxed atmosphere.
Dips in the sea and Michelin star dining inaugurate the beginning of a beautiful season in Saint-Tropez.
From the 12th of May, our Ambassadors welcome you for a summer lulled by the bright blue of the Mediterranean.
Discover