Olivier Nasti, Guest Chef at La Vague d'Or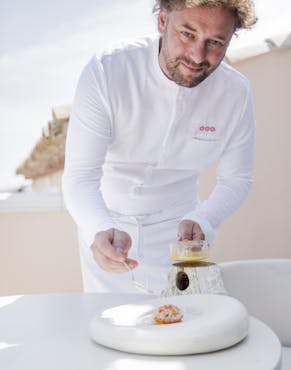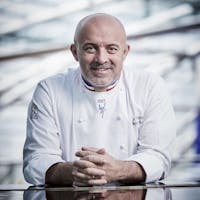 On October 6th, 2020, La Vague d'Or unveils a four-hand gastronomic symphony orchestrated by Chefs Arnaud Donckele and Olivier Nasti.  
A passionate hunter, Olivier Nasti is one of the greatest Chefs known for his art of transforming game. His relationship to Nature is an exceptional signature. Elected "Meilleur Ouvrier de France", Best Craftsman of France, Olivier Nasti comes to Chef Arnaud Donckele to take you on a journey towards the fairy of autumn.
Chef Arnaud Donckele, for his part, orchestrates Provencal poetic ballads, rhythmed by his passion for terroir, his faithful bond to his producers and the freshness of the region's products.   
Long-time friends, they stage a ballet between land and sea, a starred concerto inspired by two of our beautiful regions: when warm Alsace meets fiery Provence.
Discover