Arnaud Lallement, Guest Chef at La Vague d'Or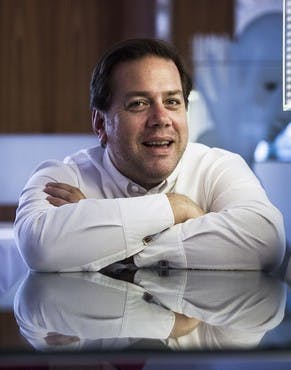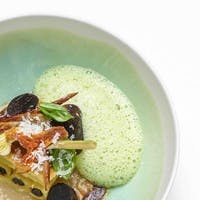 On September 17, the sincerity of two passionate men blossoms in delightful aromas upon a four-hand dinner under the stars.
As an introduction, Mediterranean vegetables announce a poetic and emotional Provence. Sea sprays and land scents blend together as a fragrant concerto. During these festivities celebrating friendship and sharing, audaciously mastered sauces are refined with a waltz of champagnes to the rhythm of exquisite plates. The piece ends with Tropezian delights, orchestrated with finesse and delicacy.
During this gentle evening of late summer days, the savoir-faire and passion of Arnaud Donckele and Arnaud Lallement, the marriage of Provençal scents and Champagne aromas dance in seasonal circles with harmony. Our Ambassadeurs are at your entire disposal for any booking request by email at info.sttropez@chevalblanc.com or by phone at +33 (0)4 94 55 91 00.
Discover