The representation of the Sublime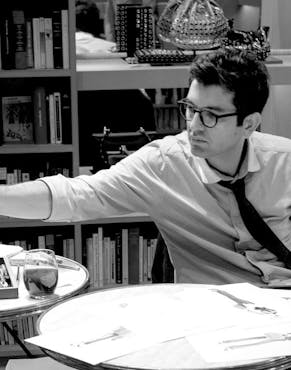 « Tame her beauty with a brush, sublimate her with water, capture the shadow of her ego and ink it, indelibly, on my painting. » Hossein Borojeni
On March 8th, in celebration of Women's Day, Cheval Blanc St-Barth is pleased to host Hossein Borojeni and Bahar Seyedin, both illustrators.
They will offer to capture the elegance of our guests through individual portrait sessions and a "Live Painting" performance.
Hossein Borojeni, who is recognized for his work with prestigious brands such as Louis Vuitton and Dior, focuses on the theme of beauty and the representation of the sublime: the enchantment of a gaze, the elegance of a silhouette...
Bahar Seyedin, on the other hand, is known for her portraits, which combine traditional elements with a contemporary touch, transporting us into a colorful and lively world.
Through their refined and sophisticated lines, they will convey in their drawings the grace of our female guests, who will thus receive their portraits, captured in enchanting drawings, true works of art.
Discover