The Kiosque opens its doors to gourmets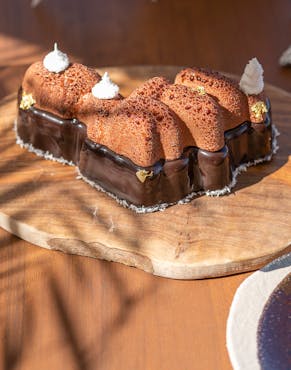 Cheval Blanc St-Barth is pleased to unveil its brand-new homemade bakery, for the greatest pleasure of your taste buds.
Every day, our Artisans Boulangers carefully maintain a 25-year-old sourdough to ensure the inimitable flavour, taste, and texture of our bread.
You can also bring home La Cabane's iconic pastries to share delicious moments with family and friends.
Finally, to honour the opening of the Kiosque, Cheval Blanc St-Barth has put on its nicest winter coat. Tasty Christmas logs, showcasing our beautiful island and available with chocolate or exotic fruits, await you to celebrate the Festive Season.
For more information and booking, our Ambassadeurs remain at your disposal by email at restaurant.stbarth@chevalblanc.com
Discover