Romantic escape in Cheval Blanc St-Barth Isle de France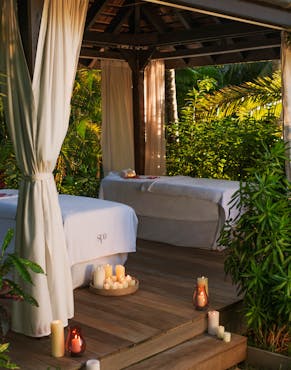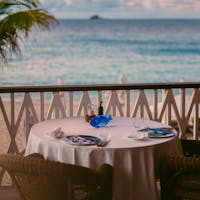 Synchronise one beat of two hearts in the quiet air of the tropics. On the occasion of Valentine's Day, enjoy a relaxing parenthesis in the tropical pavilion for a privileged moment with your beloved, followed by an Elixir of Love.
Then discover the new Haute Parfumerie Guerlain collection in exclusivity at the Cheval Blanc Spa, the perfect gift to celebrate this day.
At night, Chef Jean Imbert proposes a special menu at La Case to enjoy an idyllic evening in a delicious romantic atmosphere.
Discover the dinner menu imagined by Jean Imbert, to be tasted on 14th February.
More information and booking at La Case restaurant (lacase.stbarth@chevalblanc.com / +590 590 27 61 81) and at Cheval Blanc Spa (spa.stbarth@chevalblanc.com / +590 590 27 58 60).
Discover