New baby bonding experience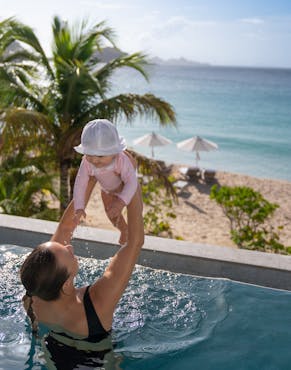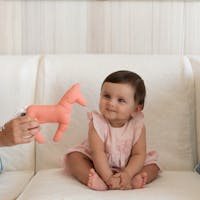 Little hands, little feet - and a big wide world of wonder. From autumn 2022, the Maison welcomes our youngest guests with a collection of specially designed amenities and gifts an exclusive first for the island.
The programme has been carefully curated to provide parents, and their little ones, with incredible memories to return home with, as well as some new skills.
The experience includes a baby body massage and a lesson to learn how to massage, a calming and soothing spa treatment which eases the aches and pains caused by pregnancy, an Aqua-Osteopathy for the baby and a first swimming lesson in the pool with a qualified lifeguard.
The Maison's culinary team are on hand to create purees or specific dishes catered to the children's dietary requirements.
Our Alchemists are at your disposal for further informations : concierge.stbarth@chevalblanc.com
Discover