Landing on Cheval Blanc Randheli Private Island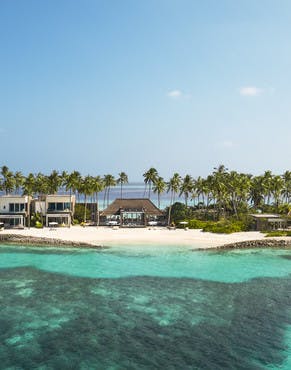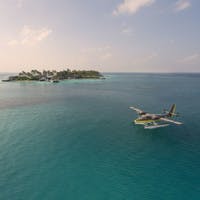 A lush haven, surrounded by crystal clear blue waters, lulled by murmurs of the Indian Ocean... Welcome to an out-of-sight retreat.
Whether in need of elopement or overdue family time, Cheval Blanc Randheli Private Island is an epitome of privacy, a contemporary escape where each guest finds exciting and idling ways of living.
The day starts waking up facing the blue infinity. Taste buds are getting ready too, as croissants have been prepared at dawn. They are warming in the oven. Everything has been crafted to enjoy a marvellous day. Adventurers get ready to embark on a jet-ski, explorers sail along a transparent canoe; others prefer relaxing with Guerlain rituals in the private spa treatment room.
At lunch time, Culinary Art rings. Gather around a gastronomic meal, prepared by a brigade of Chefs. Tasteful hours fly by as laughs surround guests.
This sweet day keeps on with a snorkelling session along a bank of colourful fishes. At the end of the day, everyone shares their memories while planning a new memorable day, facing a sunset in the Indian Ocean.
Discover