Homemade chocolate by Executive Pastry Chef Rémy Janicot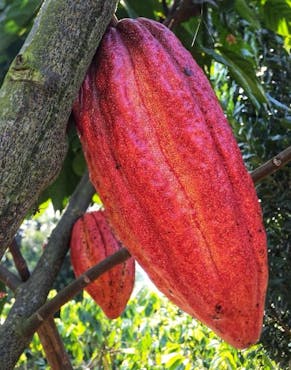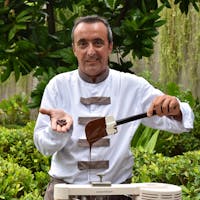 To please your chocolate cravings with the most exclusive notes of cocoa, our Executive Pastry Chef Rémy Janicot has crafted his own method to make the finest chocolate from extremely rare white cacao beans.
Driven by his passion for cacao and chocolate, he started his exciting journey at Le Chocolat by Alain Ducasse and graduated from the International Institute of Chocolate and Cacao Tasting of London.
The entire magical process of transforming cocoa beans into chocolate takes place in-house. First, the beans are naturally fermented in wooden crates. Then, they are roasted and ground before being refined with sugar. Tempering, the final and essential stage, determines the texture, defines the natural fat content and reveals all of the chocolate's delicate aromas.
Subtle notes of strawberry and berries give way to a fine astringency, reminiscent of Sri Lanka's white tea heritage. Our handcrafted chocolate transports you through different waves of emotion...
Discover