Dining in Fine Arts at Randheli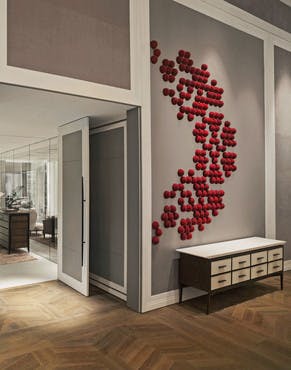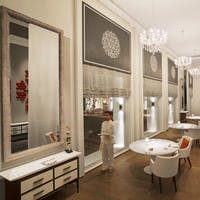 Walk to Le 1947 throughout a tunnel… Within magnificent architectural designs, the colours fire. Find the table passing rare stones of blue obsidian, a setting surrounded by a handcrafted engraved Palimanan wall and a water pond.
Once seated, the infinite beauty of "Constellation" by Vincent Beaurin and the fine craftsmanship of the "Jardin d'Eden" unveil. Christofle silverware collection and the ceramic tableware creations of artist Isabelle Poupinel go along with the symphony of gastronomic courses.
A dining experience in this jewel leaves each guest in a fine arts reverie: Cheval Blanc, definitely. 
Discover