Art & Design
Frequented by the world's most glamorous since the 1930s, Cheval Blanc St-Tropez brings a bold aesthetic to an idyllic retreat.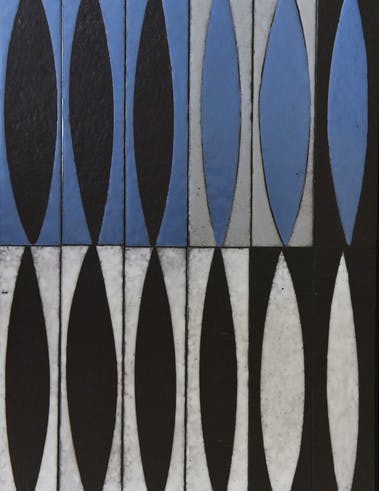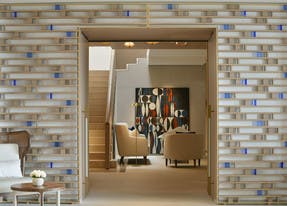 Palette of inspiration
Designed by famed architect Jean-Michel Wilmotte, the Maison exudes the same iconic charm of comfort and seaside pleasure that initially made the property so iconic, now enhanced by bursts of vibrant modernity complemented by soft earthy materials. Signature Riviera Blue harmonises with delicate ivory tones, echoing the surrounding environment. The décor is heavily influenced by the dreamy light of the Mediterranean, playing with translucent materials and screens to create playful shadows.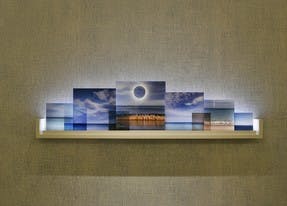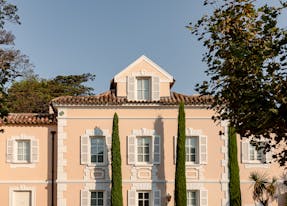 An expression of artistry
Since its opening in 1936, this historic property cherished an iconic collection of works by celebrated ceramicist Roger Capron. Upon redesigning, Cheval Blanc ensured the veins of Capron remained, bringing vibrant pieces to every corner of the Maison, transforming each room, suite and corridor into a living gallery, a true celebration of the brand's enchantment with creativity and artistry.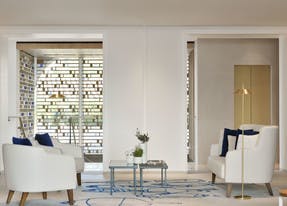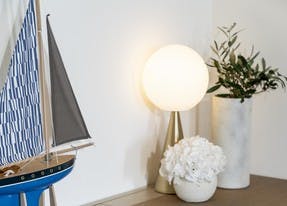 A signature Maison identity
RIVIERA BLUE
This Cheval Blanc Maison boasts a vibrant signature colour echoing a nautical life on the deep blue sea. In St-Tropez, the striking blue hue evokes the dazzling panoramas of the Bay of Saint-Tropez and the open sky of the Côte d'Azur. Adorning Ambassadeur attires, gifts and amenities, linens and apparel, Riviera Blue is the quintessence of a life at sea.
RIVIERA CHIC
Created by Thierry Wasser, head nose of Guerlain, the Maison's signature scent is inspired by laid-back seaside living. Fresh botanical bitters, fig leaves and citrus echo the Mediterranean sun, while warm woody notes call to the surrounding pine forest and white jasmine and salty sea breeze evoke the fall of night on the sea.
Glimpses of St-Tropez
@ChevalBlancStTropez