Art & Design
20 years an institution on the island, 20 years of genuine Art de Recevoir.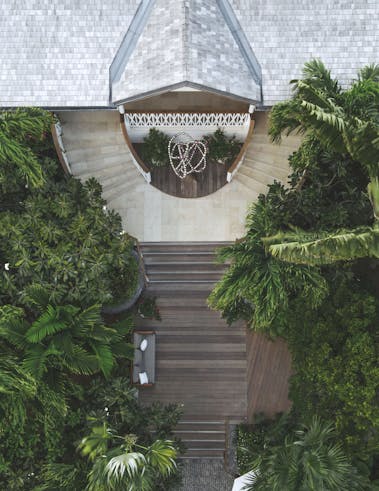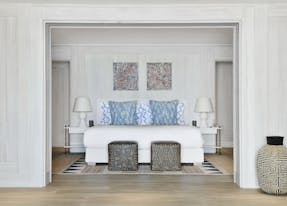 Inspired by the French West Indies
This season, Cheval Blanc St-Barth unveils a new redesign by renowned designer Jacques Grange. Inspired by the rhythm of island life and Cheval Blanc as a seaside home, Grange echoes the Maison's attention to detail, comfort and Art de Recevoir.
Unique, quirky objects crown the rooms, while handcrafted artisan furniture with lush natural materials complements the scenery.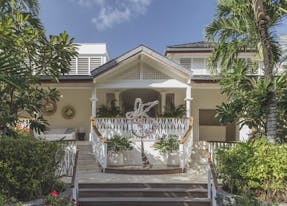 An Expression of the Maison
Fusing the Maison's ethos of travel, beauty and alchemy, artist Jean-Michel Othoniel and Cheval Blanc St-Barth unveil a mobile sculpture made of coloured glass pearls, titled The Constellation of Pegasus.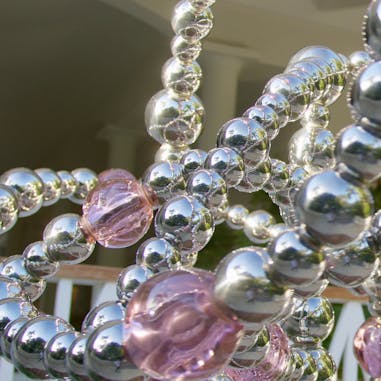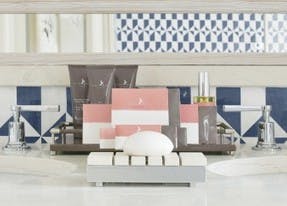 A signature Maison identity
BLUSH PINK
Every Cheval Blanc Maison boasts a vibrant signature colour reflecting the Maison's surroundings. In St-Barth, signature blush pink adorns every facet of island living, from Ambassadeur attires, to gifts and amenities, to linens and apparel.
TROPICAL CHIC
The Maison's signature olfactory scent was specially created by Thierry Wasser, head nose of Guerlain. Evoking ylang-ylang, pineapple and notes of white flowers and sandlewood, the delicate aroma perfumes specially-created amenities, candles and spa products.
Glimpses of St-Barth
@ChevalBlancStBarth