Fitness & Yoga
Choose the journey forward. Find release at the Fitness Studio featuring top of the line equipment. Feeling stretchy? Yogis are invited to secret yoga sessions in the jungled gardens.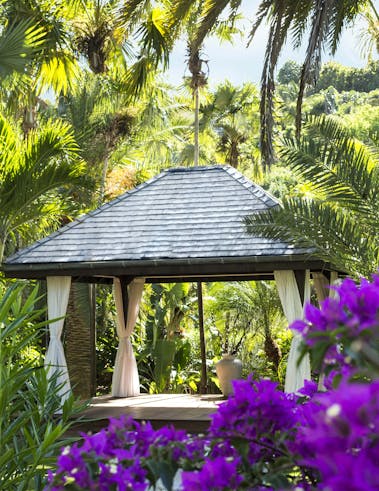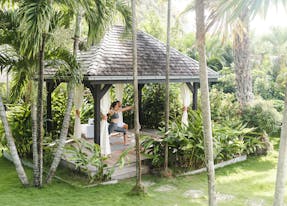 Personal records have no chance
State-of-the-art fitness equipment awaits those weekend, weekday, every so often, warrriors. For class-heroes, circuit training, HIIT and other personal fitness journeys are taught by a private trainer.

The Fitness Studio is open daily:
10:00 am - 8:00 pm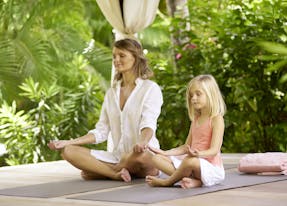 Downward-dog into relaxation
Rustling palm fronds, golden rays of the sun, sing-song bird calls. Breathe deep into the stretch and feel the island pulse in every vein.
Glimpses of St-Barth
@ChevalBlancStBarth