La Case
An ode to the Caribbean imagined by Jean Imbert.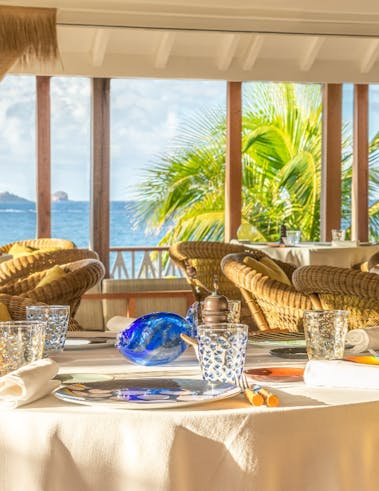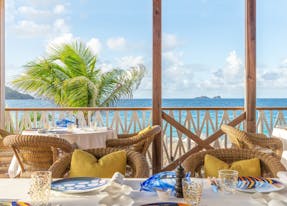 Island influences
Captivated by the irresistible appeal of the French West Indies, nature lover Jean Imbert was inspired by the local terroir to create an authentic culinary experience. La Case by Jean Imbert is more contemporary than ever, without losing sight of the simple things in life. The menu showcases the highlights of Caribbean cuisine, treating the taste buds to an abundance of flavours. The responsibly sourced fish is enjoyed raw. Island spices enhance the flavours of the meat, while herbs grown on Saint-Barthélemy subtly complement each vegetable dish. Caribbean fruits and cocoa form the delectable core of the dessert menu.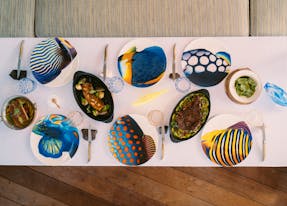 Night escape
La Case is open daily from 7:00 pm to 9:30 pm.
Discover the menu of La Case.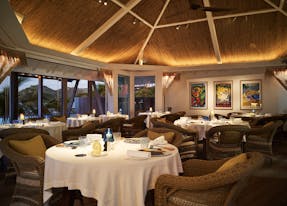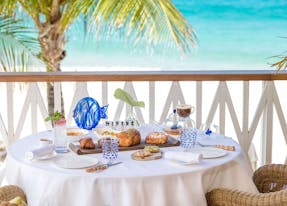 Jean's Brunch
Every Sunday, La Case wakes up to a Caribbean rhythm and invites everybody to take the opportunity to gather and spend time together over a procession of local delicacies reinvented by Jean Imbert. Choose from a selection of sweet and savoury treats to share to your heart's content.
Discover the brunch, every Sunday from 10:30am to 1:30pm, with a new concept, starting on November 19th.
Glimpses of St-Barth
@ChevalBlancStBarth