Caribbean adventures
Up on the cliffs, on board a graceful sailing ship or surrounded by coral, the island is full of extraordinary adventures off the beaten track.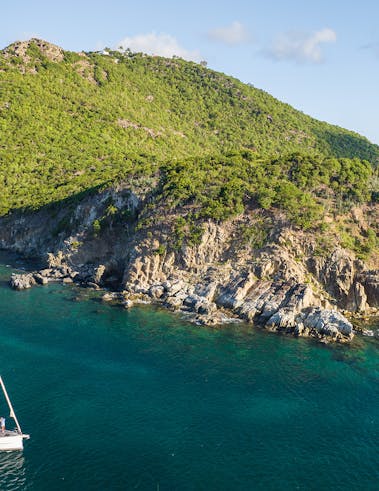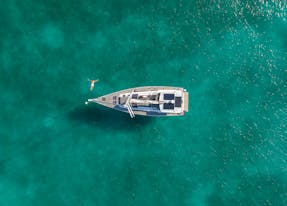 Head out to sea
Board a yacht, sailing ship or catamaran and set your course for the island's most beautiful bays. Explore the wonders beneath the waves, drop anchor at the idyllic Gouverneur Beach and enjoy a gourmet picnic. Our Alchimists are bursting with imagination, creating adventures with an exquisite blend of indolence and elegance, including a massage on St Bart's crystal-clear waters.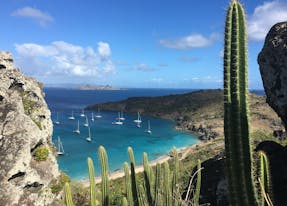 Unexpected treasures
Head for adventure, travelling roads, trails and oceans. A native St Bart's guide selected by the Alchimists will show you the most spectacular viewpoints the island has to offer, with enchanting panoramic views as far as the turquoise horizon. And if you fancy a shot of adrenaline, your adventures can include jet skiing or quad biking. Saint-Barthélemy is a jewel just waiting to be explored.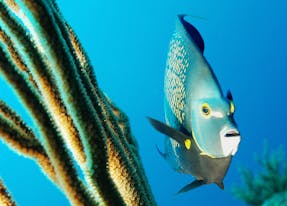 Exploring the deep
The undersea world reveals its secrets when you dive with professionals recommended by our Alchimists. You'll be amazed as you discover multi-coloured fish hiding among the coral. The more experienced explorers among you can explore the island's buried wrecks.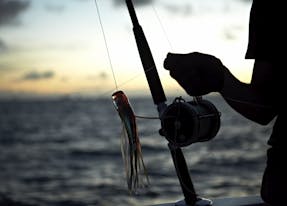 Sea fishing
High seas adventures. Spend an amazing day under the Caribbean sun and our culinary Ambassadeurs will cook your catch just how you like it.
Glimpses of St-Barth
@ChevalBlancStBarth