Cheval Blanc Spa
Relaxation is breathed deep into the soul, sprinkled with notes of Tropical Chic.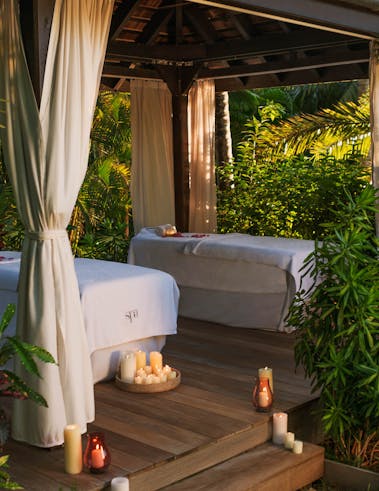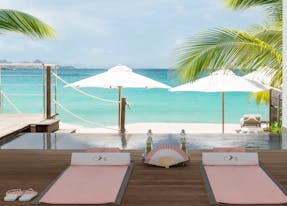 Wellness Month in Cheval Blanc
Throughout the month of July, find sanctuary at Cheval Blanc St-Barth Isle de France on the occasion of Wellness Month.
Each week, our different teachers will share their know-how during exclusive classes such as the Brooklyn Barre® with our exceptional guest Julie Granger, coming especially from New York.
Book now your stay for a wellness parenthesis.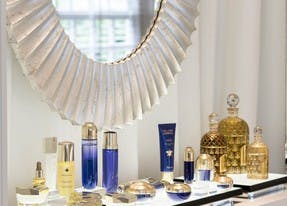 A journey for the senses
A haven for the body, mind and spirit. Relaxing, energising, balancing, rejuvenating. Rare beauty rituals by Guerlain, exclusive in the Caribbean, are unveiled by Beauty Experts in four treatment rooms and the spa garden pavilion. Celebrating true island indulgence, the exotic outdoor pavilion is the perfect locale for four-hand massages for two, or pampering facial treatments for one.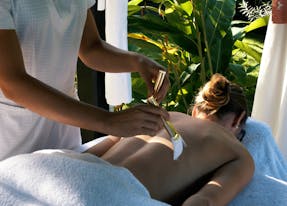 New Signature Experience
The Cheval Blanc Spa unveils The Secrets of India, a 60-minute well-being escape. This sensorial massage was inspired by the Legend of Shalimar to immerse you in the heart of India. On this journey, the hands of your Guerlain Expert are intensely guided by the rhythm of music, a melody specially created for this Oriental dream. This artistic composition flows through four emotions: meditation, sensuality, joy and at the peak of this adventure, energy. The promise of a holistic rebirth of body and mind.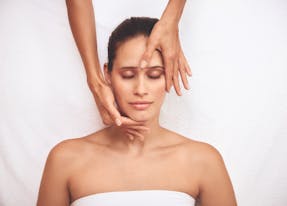 Exclusive Facial Beauty Ritual
The Face Sculpt treatment brings you all of Guerlain's facial expertise in one hour. This cutting-edge aesthetic sculpting massage restores firmness, glow and youth to your skin. With its deep muscular action, it shapes the facial contours, emphasises the cheek bones, opens up the eyes and erases wrinkles. The facial foundations are deeply reinforced and natural glow is instantly restored. A revolutionary lifting effect to look younger for longer.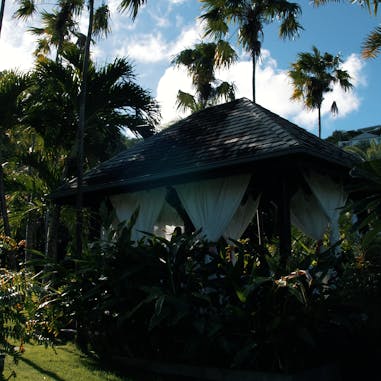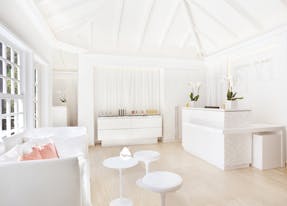 Explore the Cheval Blanc Spa
4 treatment rooms
Sauna, outdoor relaxation pavilion
Guerlain treatments, exclusive in the Caribbean
Guerlain boutique
The Cheval Blanc Spa is open daily:
10:00 am - 8:00 pm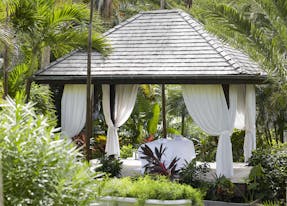 Glimpses of St-Barth
@ChevalBlancStBarth