La Case
La Case crafted by Caribbean life. Cheval Blanc St-Barth Isle de France unveils a culinary journey designed by Jean Imbert.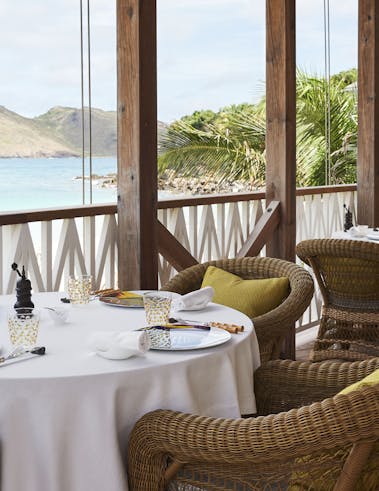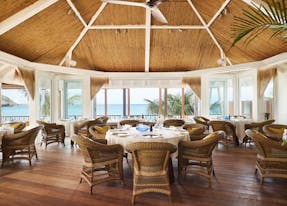 Island life at the heart
Jean Imbert was inspired by the French West Indies to create an authentic culinary experience. La Case by Jean Imbert is more contemporary and authentic than ever. The restaurant celebrates French West Indies with flair.
The responsibly harvested fish is enjoyed raw. Spices of the region bring forth the flavours of the meat, while locally cultivated herbs subtly enhance each vegetable dish. Caribbean fruits and chocolate from the surrounding islands form the delectable core of the dessert menu.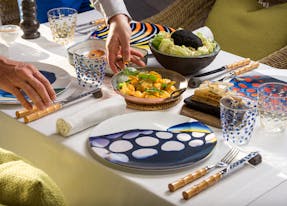 Night escape
La Case is open daily from 7:00 pm to 10:00 pm.
Discover the menu of La Case.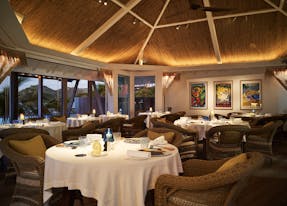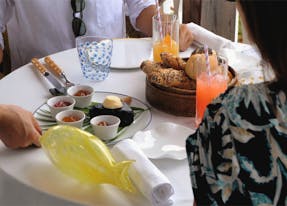 Caribbean Brunch
Every Saturday and Sunday, La Case wakes up to a Caribbean rhythm and invites everybody to take the opportunity to gather and spend time together over a procession of local delicacies reinvented by Jean Imbert. Choose from a selection of sweet and savoury treats to share to your heart's content.
Brunch is served every Saturday and Sunday from 12:00 am to 3:00 pm. Discover the Caribbean brunch.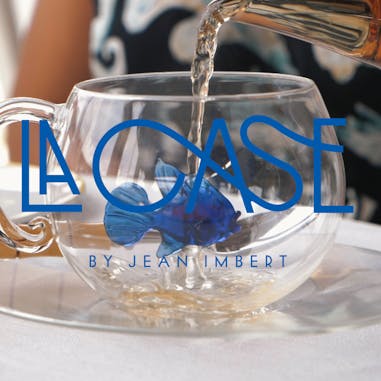 Glimpses of St-Barth
@ChevalBlancStBarth