Diving & Marine Biology
The secret of the deep unveiled. Turtle to float with, mantas to gaze upon and whale sharks to chase after. Discover the beauty of the blue planet.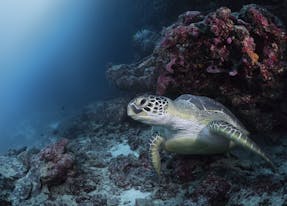 A rendez-vous with nature
Awarded with the Green Star Award, the 5-star PADI-certified Dive Centre offers excursions adapted to all levels and wishes. Parrotfish, manta rays, sea turtles and sponge corals - the blue planet awaits.
Cheval Blanc Randheli is proud to host a resident marine biologist. Tasked with protecting the reefs, leading coral rehabilitation and diving deep into the Maison's surroundings. Learn a little more on a Dolphin Cruise, a dream-worthy dive, or a snorkel through UNESCO-protected Hanifaru Bay.
Meet the Mantas
As they perform their majestic aquatic ballet, one feels the fascination for these elegant animals. The Maldives hosts the world's largest population of manta rays. The lagoon surrounding the Maison is no exception and it is not uncommon to spot one of the ten manta rays identified by the team of the Dive Centre. Just like our guests travelling from far away, mantas have their very own passport formed by a unique pattern of black spots on their body, allowing them to be easily identified. Fascinating!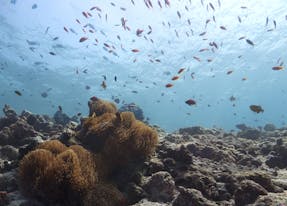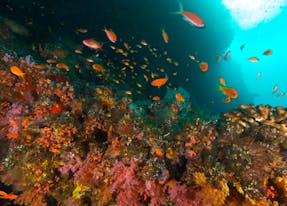 Glimpses of the Maldives
@ChevalBlancRandheli