Art & Design
Bold, contemporary, playful. Cheval Blanc Randheli celebrates creativity and craftsmanship in every corner of the Maldivian Maison.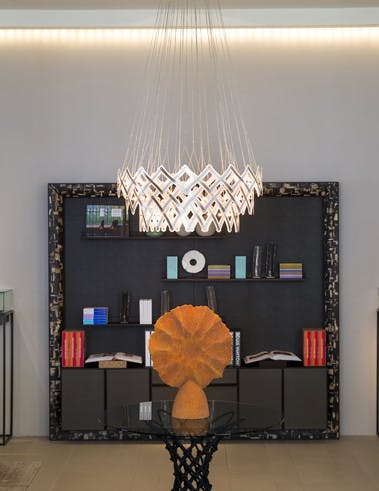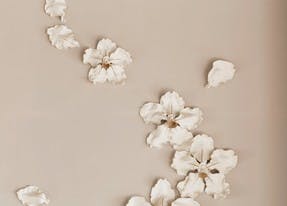 An expression of artistry
A unique collection of art crowns the walls of the Maison. Iconic pieces include Vincent Beaurin's emblematic Arch, a monumental copper arch rising from the lagoon, echoing Cheval Blanc Courchevel's mirrored Trojan horse, and Couronne, a fluid work of 46 couloured spots in each villa.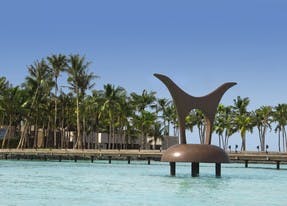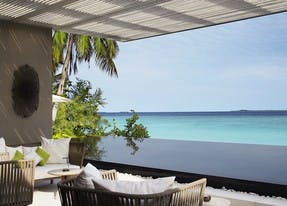 Audacious volumes meet indigenous inspiration
Designed by renowned architect Jean-Michel Gathy and conceived in synergy with the island's natural surroundings, the Maison is enhanced by lavish residential details, with furnishings made from traditional island materials - rattan, bamboo, mother of pearl - enhanced by a vivid palette of signature pop yellow, demure taupe and airy whites.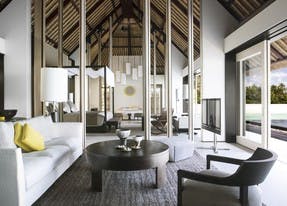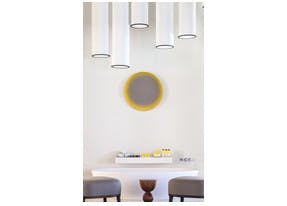 Maison Identity
POP YELLOW
Cheval Blanc Randheli's signature pop yellow weaves its way through the Maison's bespoke collection of art, design, amenities and gifts, echoing the radiance of the Maldivian sun.
ISLAND CHIC
Created by François Demachy, head nose of Dior, Cheval Blanc Randheli's signature scent of cardamom, rose and driftwood evokes the sweet essence of island living.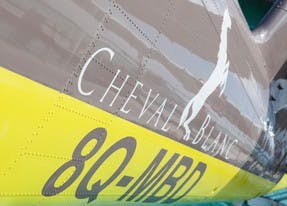 Signature Creations - Cheval Blanc Randheli Seaplane
Combining Cheval Blanc's signature taupe hue and Randheli's pop yellow, a bespoke Twin Otter of Havilland seaplane ferries guests between the Maison and Cheval Blanc Randheli's Private Seaplane Salon in Malé.
At the Seaplane Salon, arriving and departing guests are treated to a lush lounge experience to relax or refresh prior to embarking.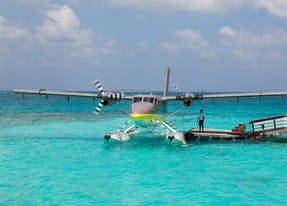 Glimpses of the Maldives
@ChevalBlancRandheli