Fitness & Yoga
Fit, healthy, happy, sunny. New birds or seasoned pros are challenged with state-of-the-art equipment, classes, and landscapes.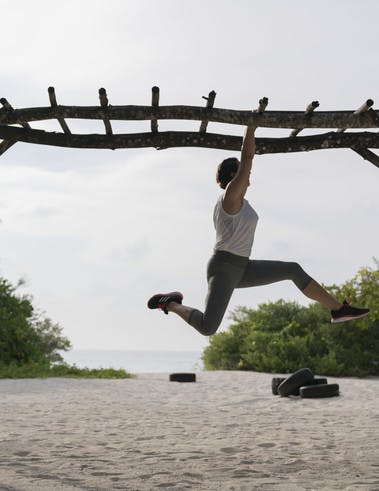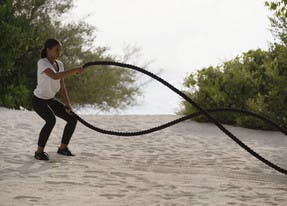 Fitness Centre & Training
Veins pumping, adrenaline rushing. Rest a while, run a mile. A beachfront fitness centre welcomes athletes of all level at all hours of the day.
Personal trainers push personal records with today's best in fitness from TRX, circuit training, and core strength while the bravest of the brave are invited to experience the Maison's Jungle Island Bootcamp.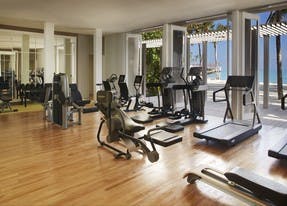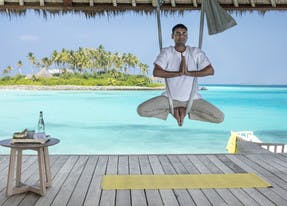 Yoga & Meditation
Salutations to the sun and breathing in tune to the sea, yoga and meditation is offered on ivory beaches, jungled gardens or overwater pavilions around the Maison.
Cheval Blanc Randheli's resident yoga master offers one-of-a-kind tailored yoga programmes to combat stress, fatigue, aches and pains.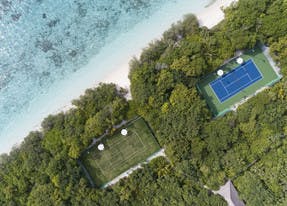 Tennis
Sun-basked and surrounded by verdant gardens, two professional-standard tennis courts await sporty guests on Maakurandhoo Island.
Internationally experienced and certified tennis professional, the Maison's instructor coaches any age and any level of expertise.
Glimpses of the Maldives
@ChevalBlancRandheli