Diptyque
Fiery flavours and a dual-personality. Palates at play with Diptyque's bold display of Japanese and East Asian flavours.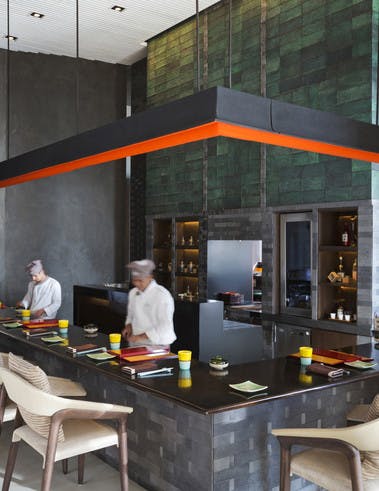 Double identities, a nod to the East
Playing on symmetry and duality, Diptyque invites guests to savour the best of Japanese and East Asian gastronomy.
With a split-personality design, diners are in the midst of the action with twin open kitchens.
For an intimate dinner illuminated by a soft glow, Diptyque's tropical garden invites al-fresco indulgence.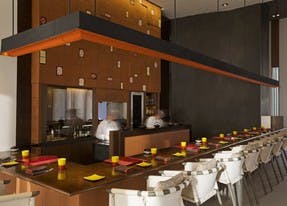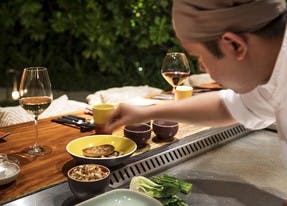 Teppanyaki by Diptyque
A twirl of a spatula, a flip of a knife, a blaze of chef's fire. A live-theatre of showmanship and artistry is unveiled in an authentic teppanyaki experience where slight of hand is in play.
Diptyque is open for dinner Friday - Sunday:
7:00 pm - 10:30 pm
The Teppanyaki is open for dinner Friday - Wednesday:
7:00 pm - 10:30 pm
Glimpses of the Maldives
@ChevalBlancRandheli