Families
Adventurers at the ready! Hidden treasure must be found! Sand castles must be made! Obstacle courses must be beat!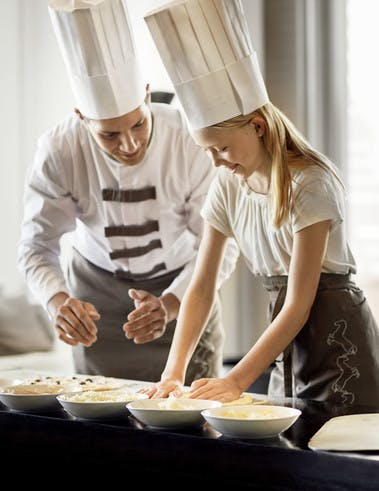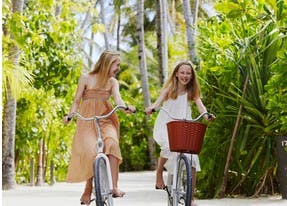 An island tailored for little ones
A big wide world of wonder. The Maison welcomes our youngest guests with a collection of specially designed amenities and gifts. Babies are swaddled in refined equipment. Children are spoilt in kid-sized slippers and bathrobes. Made-to-measure baby purées and kid-friendly menus, and unforgettable family memories.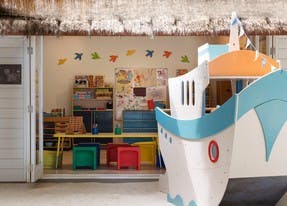 Le Carrousel
Weave through the mini-gardens to the magical heart of Le Carrousel! Entirely designed with children in mind, Le Carrousel and its vibrant team of Ambassadeurs invite little explorers to expand their imaginations and explore the nuances of the island. A shallow pool, shaded pergola, water slide, awe-inspiring collection of toys and games, and a never-ending list of creative activities await!
Le Carroussel is open daily from 10:00 am to 6:00 pm.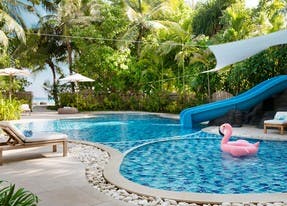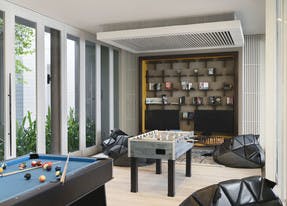 Le Paddock
Chill out, lounge out. A futuristic lounge with views of the beach invites teenagers to play the latest video games, immerse themselves in a graphic novel, or try their hand at a friendly table football, billiards or table tennis tournament.
Le Paddock is open daily from 09:00 am to 10:00 pm.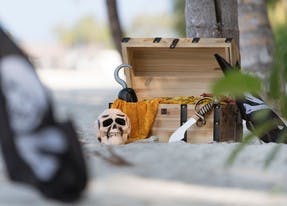 Postcard-worthy smiles
The Maison's Alchemists are always on-hand to design family activities and experiences for pure island bliss.
Glimpses of the Maldives
@ChevalBlancRandheli