The winter season is coming to an end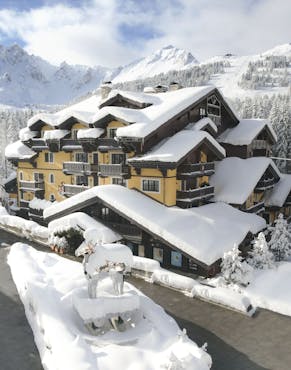 After four months enjoying the sweet scent of our enchanted forests' fir trees and the stunning views over our snow-covered mountains, our Alpine Maison closes its doors, giving way to Spring and its splendid colours.
It is with great joy that we welcomed you this winter season. We look forward to pampering you again with the kindness of our Ambassadeurs and crafting your most beautiful memories.
Rendez-vous in December 2022, to delight in new memorable moments with your family and friends.
Discover