Hair Room Service by John Nollet
A trim here, a transformation there. Keep the same or unveil a drastic change.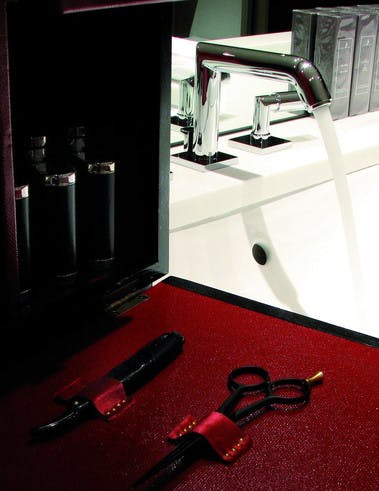 Secrets of a jewelled chamber
A lounge cast in gold and shadows. Mirrored walls, tinkling chandeliers, leather thrones and golden shadows - welcome to John Nollet's dreamy boudoir.
Experience the Hair Room Service's unique hair washing ritual, personalised hair colouring, styling and enhancing.
Never leave unadorned. John Nollet presents his latest collection in striking hair accessories created with Paris' established ateliers.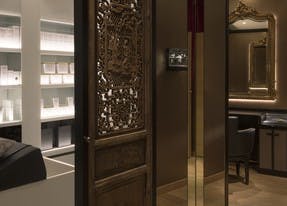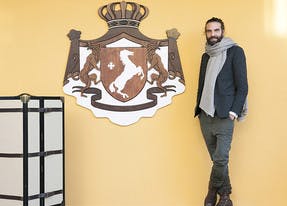 A master at hand
Since 2006, John Nollet and his team of experts have brought their keen eye for detail and flair for the dramatic to the summits of the Alps.
Echoing Cheval Blanc's made-to-measure signature, John tailors his Hair Room Service to each client's individuality.
The Hair Room Service is open daily:
10:00 am - 8:30 pm
Some Hair services are also available in-room upon request.
Glimpses of Courchevel
@ChevalBlancCourchevel