Le 1947 à Cheval Blanc
Courchevel's only 3 MICHELIN-starred restaurant unveils a true ballet of refined French savoir-faire, headed by Chef Yannick Alléno.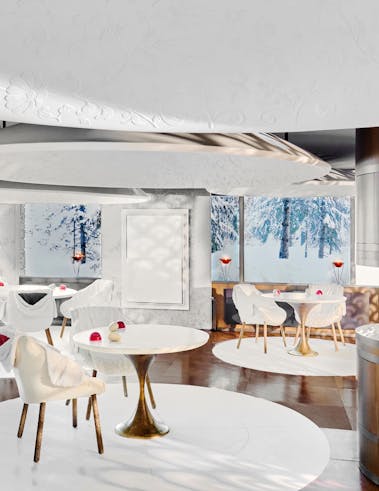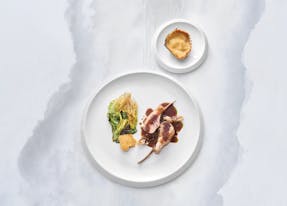 A cocoon for the senses
Named for the most prestigious vintage of Château Cheval Blanc, the chefs of Le 1947 à Cheval Blanc set the stage for a delectable melody at the heart of the Maison.
Sybille de Margerie's enveloping décor opens the heart of the kitchen onto the intimate dining room - including guests in the nightly performance. Sleek, contemporary, breathtaking - a canvas styled to ignite every sense.
Reservations by email only at le1947.courchevel@chevalblanc.com
Open until 6 April 2024.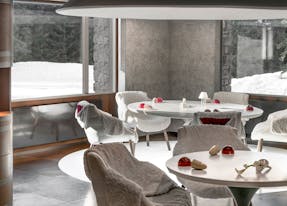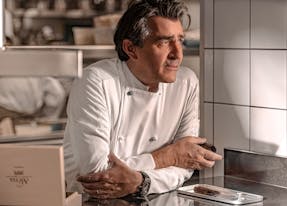 Decadence by a grand chef
Executive Chef Yannick Alléno celebrates finesse and playful innovation, creating adventure after adventure for curious palates at the Maison's signature gastronomic restaurant.
Each season holds new delights and surprises after Chef Alléno spends the summer discovering new ingredients, techniques and concepts.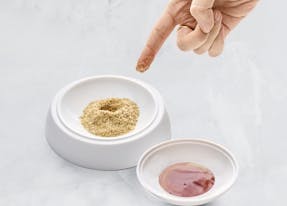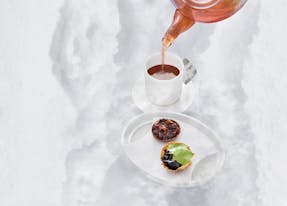 Illusionists at play
Follow the red thread, trace it across the peaks, course after course.
Le 1947 à Cheval Blanc is open for dinner from Wednesday to Sunday, from 7:30 pm to 9:00 pm.
Every evening, Le 1947 à Cheval Blanc receives a limited number of diners. Reservations are highly recommended, by email at le1947.courchevel@chevalblanc.com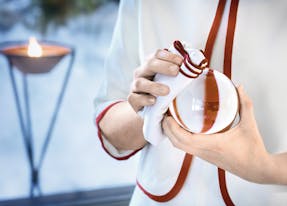 Glimpses of Courchevel
@ChevalBlancCourchevel