La Vague d'Or celebrates 10 years with 3 MICHELIN stars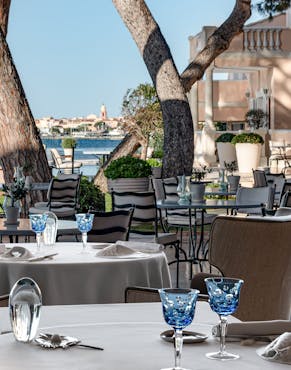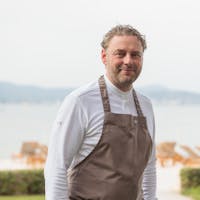 Monday August 14th 2023, let's write 10 years of stars on the sand of Saint-Tropez.
To celebrate 10 years of La Vague d'Or's three MICHELIN Stars, Chef Arnaud Donckele has composed a unique menu.
Celebrate this anniversary to the rhythm of the dishes that have shaped the last 10 years. A gastronomic symphony sublimated by a magnificent pairing of the finest wines.
On this exquisite evening of celebration full of lovely surprises, Chef Arnaud Donckele, Thierry Di Tullio and their teams promise a wave of emotions in front of the big blue, to the sound of a three-piece band.
This special evening will be illuminated by the firework organised by the town of Saint-Tropez.
Discover the menu to celebrate the 10th anniversary of 3-star at the MICHELIN Guide.
For any reservation or information request, our Ambassadeurs are at your disposal:
+ 33 (0) 4 94 55 91 00
res.sttropez@chevalblanc.com
*subject to the weather conditions
Discover
Le Jardin de Cheval Blanc Paris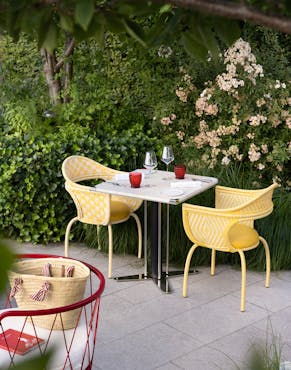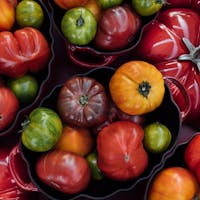 AN URBAN EDEN AT CHEVAL BLANC PARIS
FROM JUNE 1 TO SEPTEMBER 15, 2023
A terrace perched on the 7th floor of Cheval Blanc Paris, a lush green haven overlooking the Seine with breathtaking views of the City of Light: here is Notre-Dame-de-Paris cathedral, further off are the Eiffel Tower and the Sacré-Cœur… In fine weather, this vibrant rooftop transforms into Le Jardin, a restaurant dedicated to exciting culinary experiences. An urban paradise where tomatoes and strawberries take pride of place under the direction of Executive Chef William Béquin, working in tandem with Arnaud Donckele.
A VIBRANT DECOR
In this 650 square-meter sky garden, chic, warm shades of red dance with white in a custom-made decor designed to celebrate refinement and the French art de vivre. Walkways lend a bucolic air, trimmed with greenery, Crocosmia flowers that flutter in the breeze, the delicate corollas of Hummingbird Fuchsia and refined purple-hued Kadora shrub roses… In a delightful surprise, an herb garden with multiple varieties of thyme (wild, lemon), coriander and fragrant basil keep company with tomato vines and strawberry plants. A spirited decor that blends into the gastronomic experience.
AN ODE TO FRESHNESS
Green Zebra, Pineapple, Black Krim, Olivette, Roma… heirloom tomato varieties of exceptional quality are grown in southwestern France by Christophe Latour and, more surprisingly, in the capital by the market gardener Plantation Paris, two producers who are committed to respectful and sustainable agriculture. Freshness and refinement are on the menu and the Chefs' recipes charm with their creativity. Strawberries, too, make an unexpected appearance in chilled but it is on the dessert menu that their rich flavours and suaveness come into their own. Created by Pastry Chef Maxime Frédéric and his team, these treats are exquisitely light. Among them: strawberry tart, vacherin and creamy Italian ice-creams served in refreshing coupes for a moment of pure gourmet delight.
An enchanted Jardin that promises blue skies, sunshine and happiness all the way.
Discover