Le Tout-Paris
A new spirit of brasserie fuses with a cocktail bar to embrace the Parisian skyline.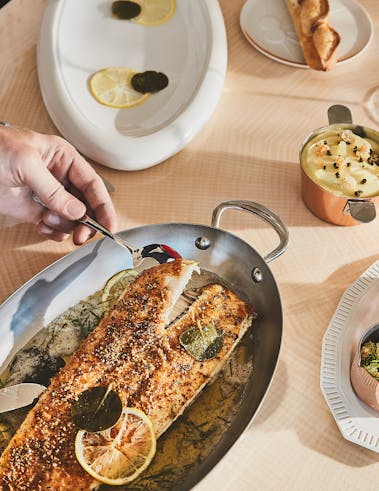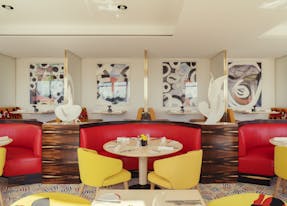 Beyond the Seine
Seven floors above the Pont-Neuf, Le Tout-Paris unveils panoramic views over the city and city life. Bathed in Parisian light, this contemporary brasserie draws authentic inspiration from the traditional Art Deco bistro.
In a sparkling atmosphere, scintillating moments abound amidst a deliciously exciting cosmopolitan parade, refashioning Paris from its rooftops.
Le Tout-Paris awaits you.
Le Tout-Paris is open every day, from 7 am to 1 am. Reservations by email at letout.paris@chevalblanc.com or by phone at 01 79 35 50 22.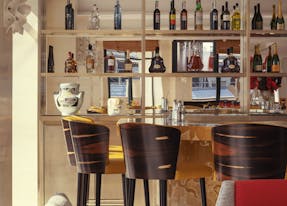 Unspoilt views over the city and city life
With its large marble bar, Le Tout-Paris invites you to soak up the venue's buzzing atmosphere, whether for a professional celebration or a get-together with friends.
Outside, the terrace unveils resplendent views of the Parisian skyline, from Notre-Dame to the Eiffel Tower, and tree-lined nooks for an open-air lunch or an intimate dinner beneath the stars.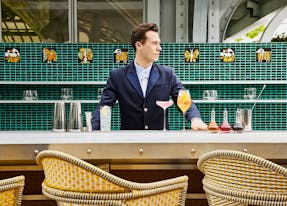 Le Jardin de Cheval Blanc Paris
From June 2 to September 15, Le Jardin de Cheval Blanc Paris unveils an ode to summer and holidays, Parisian style. Far above the bustling streets of the City of Light, the panoramic terrace opens onto a garden, verdant with trees and flowers. The most beautiful landmarks of the capital are in plain sight.
A sweet perfume of Mediterranean summer infuses lunches and dinners centered on strawberries and tomatoes, tantalising the senses. On the western side of the terrace, Head Bartender Florian Thireau makes sublime cocktails that complement the sunset over the Sacré-Cœur, creating drinks that are as innovative as they are delightful, in which select olive oils are the keystone of summery recipes.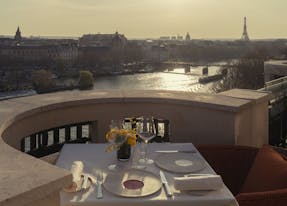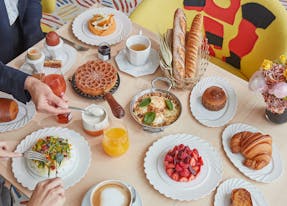 For early birds and night owls alike
For hotel guests, Le Tout-Paris invites to indulge in a generous breakfast. Oven-fresh brioche, a selection of pastries to share, homemade hot chocolate, regional dairy specialities, seasonal fruits, not forgetting eggs, cured meats and salmon - Paris wakes up to the good life...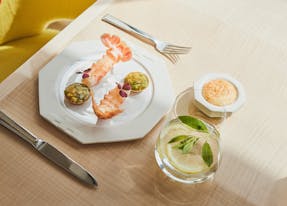 From midday to midnight
For a get-together or a catch-up. For a quick lunch between two appointments or to keep going until midnight. A wonderful cut of beef with "Pont-Neuf" fries, farmhouse chicken to share, burgers and gratins - discover authentic Parisian brasserie dishes and desserts with a modern twist, prepared to suit your taste and desires of the moment.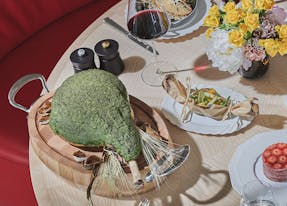 Dimanche à la folie
Between 12 pm and 3 pm, Dimanche à la Folie is a sociable event bringing families and friends together to celebrate the end of the week in gourmet style. For small or large appetites, sweet or savoury, follow your heart and your desires, take your pick and go with the flow. The flavours of breakfast and lunch become one at the Tout-Paris brunch.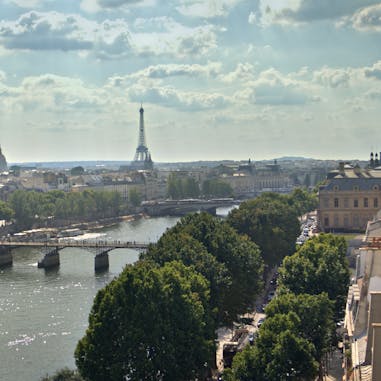 Glimpses of Paris
@ChevalBlancParis