Le Tout-Paris
A new spirit of brasserie fuses with a cocktail bar to embrace the Parisian skyline.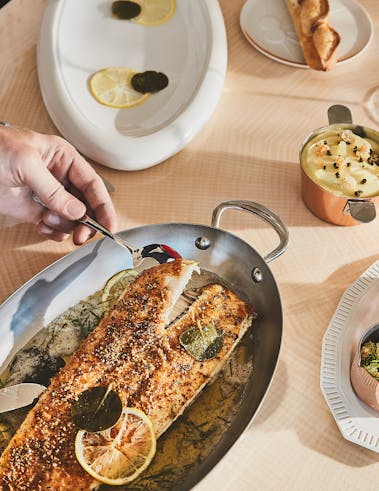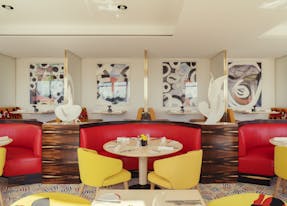 Beyond the Seine
Seven floors above the Pont-Neuf, Le Tout-Paris unveils panoramic views over the city and city life. Bathed in Parisian light, this contemporary brasserie draws authentic inspiration from the traditional Art Deco bistro.
In a sparkling atmosphere, scintillating moments abound amidst a deliciously exciting cosmopolitan parade, refashioning Paris from its rooftops.
Le Tout-Paris awaits you.
Le Tout-Paris is open every day, from 7 am to 1 am. Reservations by email at letout.paris@chevalblanc.com or by phone at 01 79 35 50 22.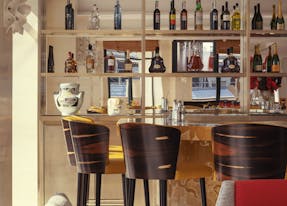 Unspoilt views over the city and city life
With its large marble bar, Le Tout-Paris invites you to soak up the venue's buzzing atmosphere, whether for a professional celebration or a get-together with friends.
Outside, the terrace unveils resplendent views of the Parisian skyline, from Notre-Dame to the Eiffel Tower, and tree-lined nooks for an open-air lunch or an intimate dinner beneath the stars.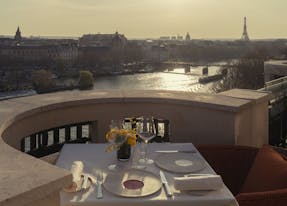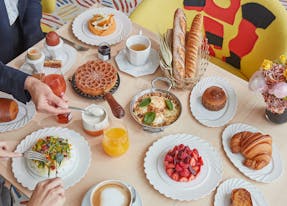 For early birds and night owls alike
For hotel guests, Le Tout-Paris invites to indulge in a generous breakfast. Oven-fresh brioche, a selection of pastries to share, homemade hot chocolate, regional dairy specialities, seasonal fruits, not forgetting eggs, cured meats and salmon - Paris wakes up to the good life...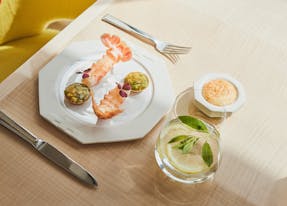 From midday to midnight
For a get-together or a catch-up. For a quick lunch between two appointments or to keep going until midnight. A wonderful cut of beef with "Pont-Neuf" fries, farmhouse chicken to share, burgers and gratins - discover authentic Parisian brasserie dishes and desserts with a modern twist, prepared to suit your taste and desires of the moment.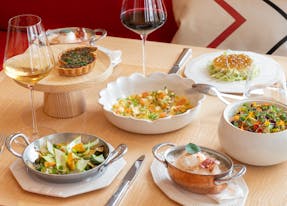 Les Dimanches du Tout-Paris
Every Sunday, conviviality reigns as Le Tout-Paris celebrates lunchtimes that recall traditional Sunday family gatherings. Under the kindly gaze of Chef Arnaud Donckele, Executive Chef William Béquin shines a light on culinary favourites, whether playful, simple or classic.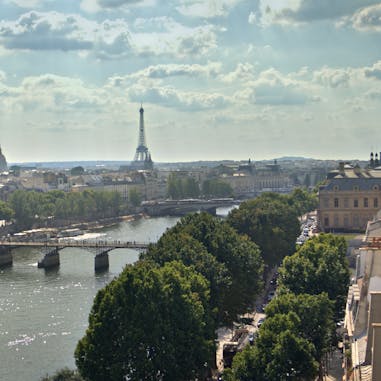 Glimpses of Paris
@ChevalBlancParis