Art & Design
A wealth of textures, shapes and fabrics. A kaleidoscope of golds and colours. A collection of works of art, bespoke pieces and curiosities found here and there. The spirit of Cheval Blanc Paris, interpreted by architect Peter Marino.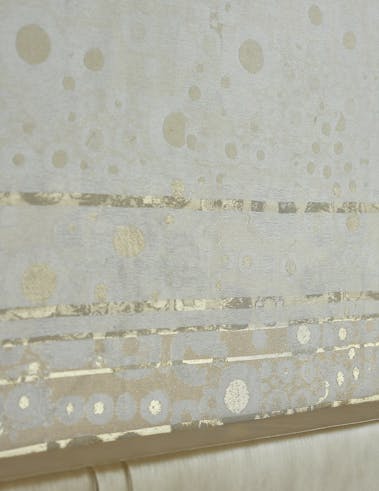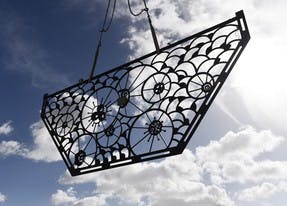 Art Deco Renaissance
Designed by Henri Sauvage in 1928, this masterpiece of Art Déco rises again today thanks to the dedication and passion of exceptional craftsmen, marble workers, gilders, iron workers and other masters' hands with forgotten skills, orchestrated by architect Edouard François.
As a figurehead of the emblematic building of La Samaritaine, like a window opening onto the Seine, Cheval Blanc Paris writes a new page in the history of Paris and Parisians.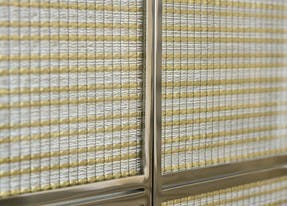 Residential Flair
Like a Parisian residence, an exceptional home. Architect Peter Marino imagined Cheval Blanc Paris in the spirit of a private apartment.
Each piece of furniture has been specially designed, each object specifically chosen, each detail thoroughly thought through with boldness and elegance. A delicate harmony under the sign of art, where the paintings of Vik Muniz and Sonia Delaunay come together with the pieces of Philippe Anthonioz and the Lalanne couple. Modernist treasures and contemporary avant-garde, creativity comes into play.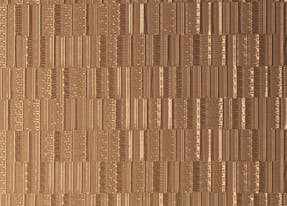 Sophie Mallebranche
The luminescence of woven metal takes pride of place at Cheval Blanc Paris. From the entrance hall to the Dior Spa Cheval Blanc, this stunning staircase was crafted by expressive artist Sophie Mallebranche. This monumental artwork, inspired by the industrial print work of the Art Deco movement, blends perfectly into the Maison's distinctive atmosphere.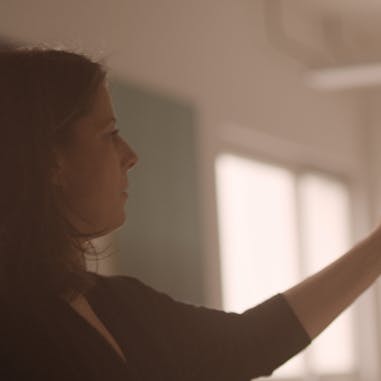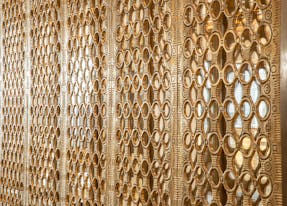 Ingrid Donat
Majestically mesmerising. The gilded bronze openwork design, so emblematic of Art Deco, stunningly showcases the work of French artist Ingrid Donat. In the hallway that greets guests as they leave the elevators, these spectacular metallic panels are a perfect match for the Spiderman marble floor.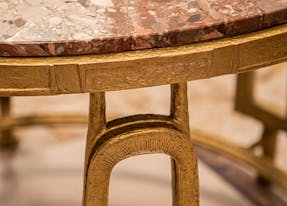 Laurence Montano
A lover of bronze in all its forms, Laurence Montano takes it to the next level. His pieces have found their rightful home at Cheval Blanc Paris. Welcoming guests at the Maison's entrance hall, a round table with hammered bronze legs and a breche marble top forms the pedestal that majestically elevates Frank Gehry's horse sculpture.
Glimpses of Paris
@ChevalBlancParis