Plénitude
Blending Absolues in the heart of Paris.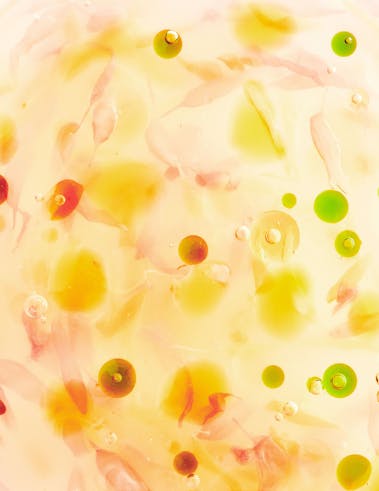 Quintessence of senses
Plénitude, as its name suggests. On the first floor of Cheval Blanc Paris, an intimate place: the gastronomic restaurant of Chef Arnaud Donckele, awarded three MICHELIN stars, five toques and a 19/20 rating by Gault & Millau.
As the curtain comes up, the sauce is centre stage. Arnaud Donckele has donned the apron of a master perfumer. That of a "nose" paying homage to the four seasons as manifested in the sauce, elevated from its standard supporting role to take the lead in this theatre where time has suspended its flight.
Plénitude is open from Tuesday to Saturday, from 7.30 pm.
Reservations by email at plenitude.paris@chevalblanc.com or by phone at + 33 1 79 35 50 11.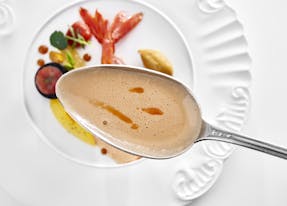 Treasures of alchemy
These "Absolute Blends", as they are called by their creator, bloom like bouquets. A hundred or so timeless fragrances revealed in an alphabetic book of magic spells. A precious collection of incredibly complex elixirs with top, middle and bottom notes that combine as many as twelve ingredients, many of which no one could blindly guess.
Under the leadership of Alexandre Larvoir, the balletic service team knows by heart these poetically titled blends, which set the beat of the menu and form the connecting thread of the meal.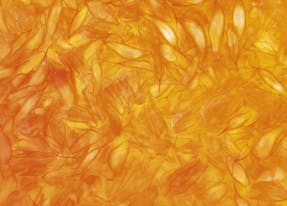 Symphony of memories
One must draw from these magical potions to sublimate, enhance, awaken and perfume the "Preludes" (starters), the "Salty and Sweet Waters" (fish), the "Meadows and Country Lands" (meats) and the "Sweet Fragrances" (desserts). Because here, the dishes are in tune with the sauces, and not the other way around. From savoury to sweet, liquid elevates solid, serving as a detonator of flavour.
A succession of emotions and surprises unveils the best of each French region's terroir — so many instantaneous moments that meet on the plate, bringing the day's hours together in a natural fusion of taste and beauty. The alchemy of a tailor-made olfactory palette.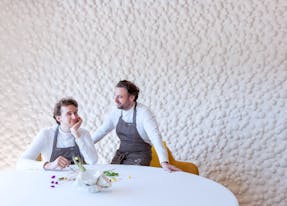 Glimpses of Paris
@ChevalBlancParis