The Italian beat for fine-dining in the heart of Paris.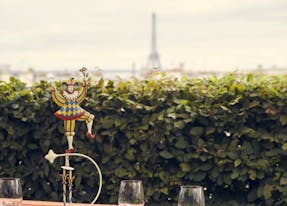 Italy in seventh heaven
An address where Italy enjoys views over Paris. With Mediterranean roots and Italian ritmo, a warm welcome and inspiration from around the world. On the seventh floor, fine-dining takes on an art form: creating a sense of surprise and amazement with each dish and each season.
The finest flavours of the sea, your enjoyment at heart. Excellence is achieved thanks to the absolute freshness of the very best ingredients.
You could be in Milan, you might be in Paris, you are at home here with us.
Langosteria is open from Wednesdays to Sundays, for lunch and dinner. Reservations by email at langosteria.paris@chevalblanc.com or by phone at 01 79 35 50 33.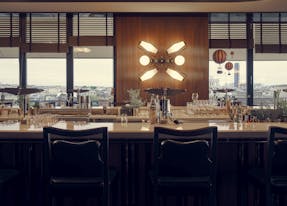 Salt from the sea
A style. A vision. And a predilection: Langosteria is an ode to fish and seafood in all their forms, with inspiration drawn from the South and its seasonal markets. Sophisticated combinations of cold, warm and hot; of pasta and shellfish; of the aromas of the Italian countryside and of distant oceans. Cross the Italian border right here in Paris, with the salty flavour of the sea, fresh and always in season, close at hand.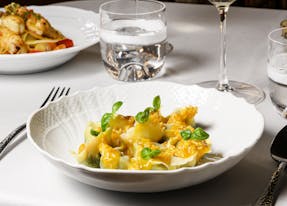 Wine from the land
Carpaccio of red tuna, smoked eggplant, tomato confit with basil; linguine with blue lobster from Brittany or King Crab 2007 special edition... Classics reinvented or new ones that have already become classics... All of them are accompanied by a spectacular selection of almost 900 wines, both Italian and French, with a focus on the great names as well as small producers.