La Chocolaterie by Maxime Frédéric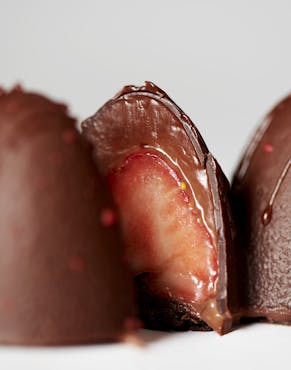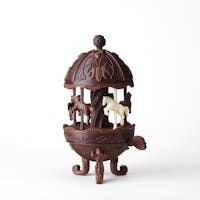 Pastry Chef Maxime Frédéric and his teams have come up with a delicious series of chocolate creations to celebrate Easter and its signature flavour. The special chocolates and desserts will be available in an ephemeral pop-up Chocolaterie, from April 1 to April 30, 2022.
The Limbar café, on the ground floor of Cheval Blanc Paris, will be transformed into a chocolate lover's dream for the whole month of April, providing an elegant setting for this series of desserts and sweets. With its signature cakes and new creations, the collection is a symphony celebrating the sweet tooth. Whether you sample them on site or take them home (or both), Maxime Frédéric's chocolate eggs and cakes are sublimely seductive.
First of all, there is his emblematic Easter egg: pure chocolate, monumental in scale and recalling a 'Fabergé' egg, it incorporates a merry-go-round animated by an all-chocolate mechanism that sends a white horse into dance.
Then, in a tribute to Maxime Frédéric's Norman roots, a series of smaller eggs take the form of the colourful ones from the family farm, laid by its ancient line of chickens with fanciful plumage.
During this month of chocolate at Limbar, Maxime Frédéric creates all his desserts with that flavour in mind. La Flâneuse evokes the childhood cakes of Maxime Frédéric's team of Pastry Chefs. Like Proust's madeleines, each of these treats evokes the treasures of their regions with a cocoa twist: all-chocolate flan, marble cake, sugar-and-chocolate tarte, a tart of milk chocolate and fresh fromage blanc, chocolaty Annécien.... This goûter is being offered at Limbar with a lightness that accommodates a subtle harmony between the chocolate and other ingredients, and it is on offer throughout the month of April.
La Chocolaterie comes to life at Limbar for a gourmet journey. Discover the entire collection here.
Discover